went to the huge ferris wheel at the miramar park in taipei a few nights ago. it's huge and pretty glitzy at night with all the flashing LEDs. we waited extra long to sit in a completely transparent (glass?) box to later freak out on top, haha.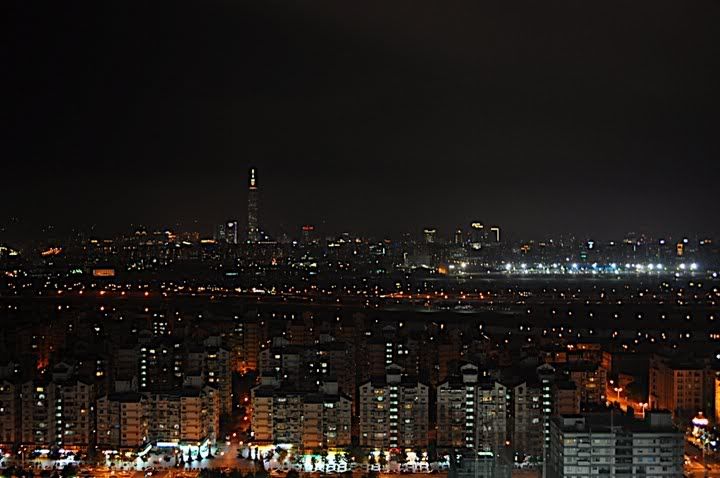 weird pic, it looks like we're in a submarine or something. btw, thanks clemence for the pics! =)
a quick what-i-wore even though the outfit is nothing special. oops, excuse the annoyed expression and sweaty face
jean: old, don't remember, top: rando from some dpt. store, necklace: f21, jacket: BCBG, headband: H&M
i unfortunately haven't been able to spend that much time recently in the grand ole blog-o-sphere. been much too busy with all those things that start piling up when you're about to leave. last minute hanging out, we had to give our presentations all day yesterday, and a closing banquet tonight, all those
"last week in taiwan, we MUST hang out"
nights.
oh also! i am going to Hong Kong in 4 days!!!!! totally stoked, and if anybody has any good restaurant/sightseeing/shopping suggestions, holler back =)