Sometimes the best outfit shot is a quick spin-and-twirl even though you're completely haggard, look like crap, and twirling is the last thing on your mind.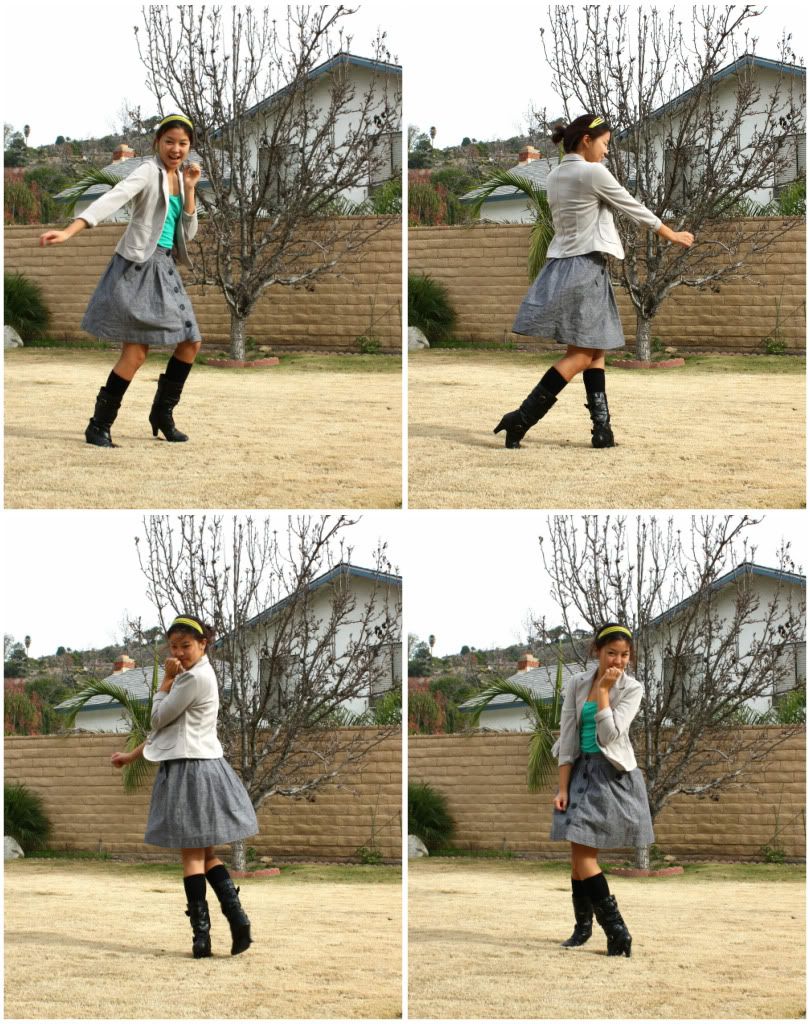 F21 skirt and knee-highs, Payless boots, random top, blazer from street boutique in Taiwan, headband borrowed from sister

Latest obession? Suzanne Collins's Hunger Games books
(yes, i know, they're 'young adult'. whatever, i'm 14 again)
. finished the second book this afternoon and now can finally get back to productivity, sleep, and the rest of my life.. haha. wow i sound so ridiculous here. but i get like that with book/tv series i fall in love with - let's not even start on harry potter.
Anyways, just another quick somewhat sloppy post. Heading out of town with my family tomorrow morning for a few days so I'll see you all in 2010! Have a safe and fun New Year's =)