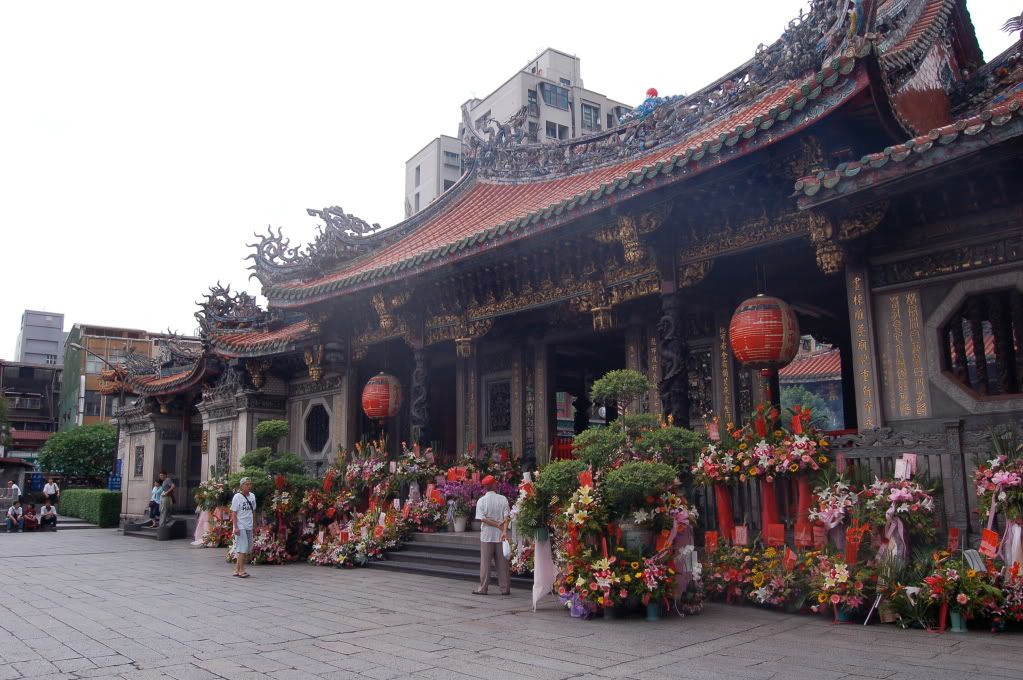 I guess this is sort of a tourist spot in Taipei because of all the culture and religion. The architecture of the temple was stunning though, with the flowers, incense, and (later) rain, it was completely gorgeous. I totally felt like I was intruding the whole time though as I watched people go through their routines, praying and making offerings. I don't know if I could worship in a temple... I feel like it is such a private thing.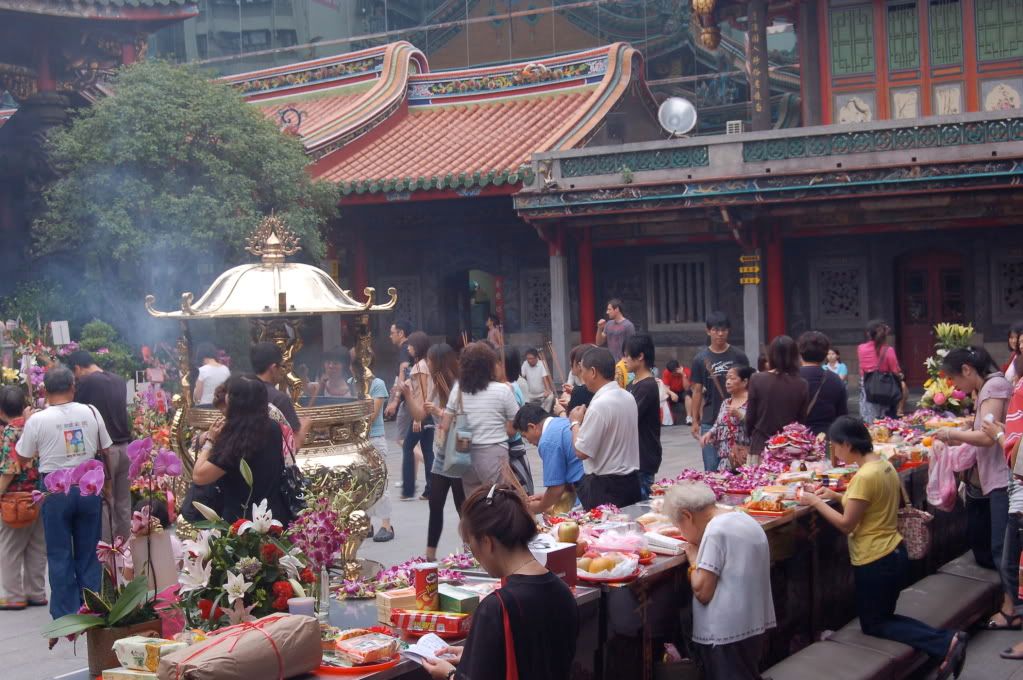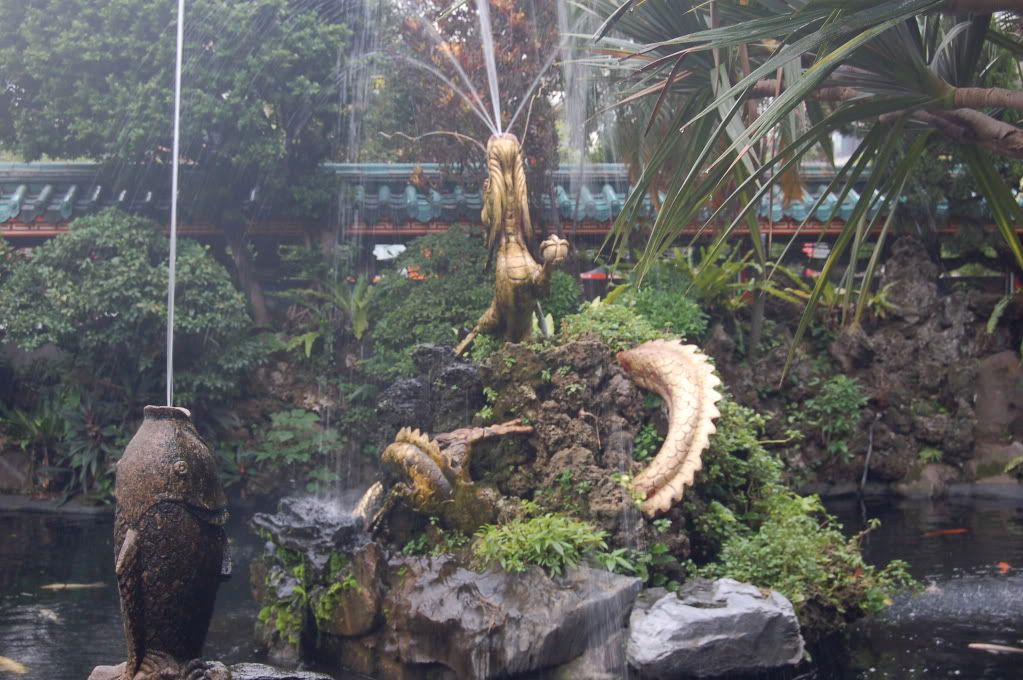 This is my last week of the internship, with Friday being a long tedious day of academic presentations, ugh. Anyways, I had one last "sick" day to take advantage of, and today was the best day to skip this week =) What I did instead of sitting at a library desk/ listening to Taiwanese that I don't understand:

woke up early and went for a jog
clocked in some serious 2 hours of GRE study time
read some more of the library books I checked out over the weekend. Right now, Fat Land by Greg Critser (because I can never read too many of these

-America is fat, why? let me elaborate on the kajillion reasons why-

books)
got my butt up to go see Longshan Temple, in addition to the nearby Herbal Medicine St. and Huaxi Night Market (aka Snake Alley). by the way, I was totally ready to try eating snake, but, well for one thing it was still late afternoon, so not much was open. But those snakes are HUUUUUGEEE, and they even have to display all the rats they feed it too! ...I chickened out.
almost ALMOST bought these two gorgeous necklaces. decided against it, partly because my haggling skills suck and I didn't want to make a fool out of myself. but now I really want them again... maybe I'll go back? haha, oh indecision...
finished that pain in the butt powerpoint presentation for TTT
uploaded photos on facebook (haha, no but seriously, that's an accomplishment)
In conclusion, I had a waayyy more productive day skipping work than I've ever had at work.
Lesson: always skip work when you can.
=)