...CALI CALI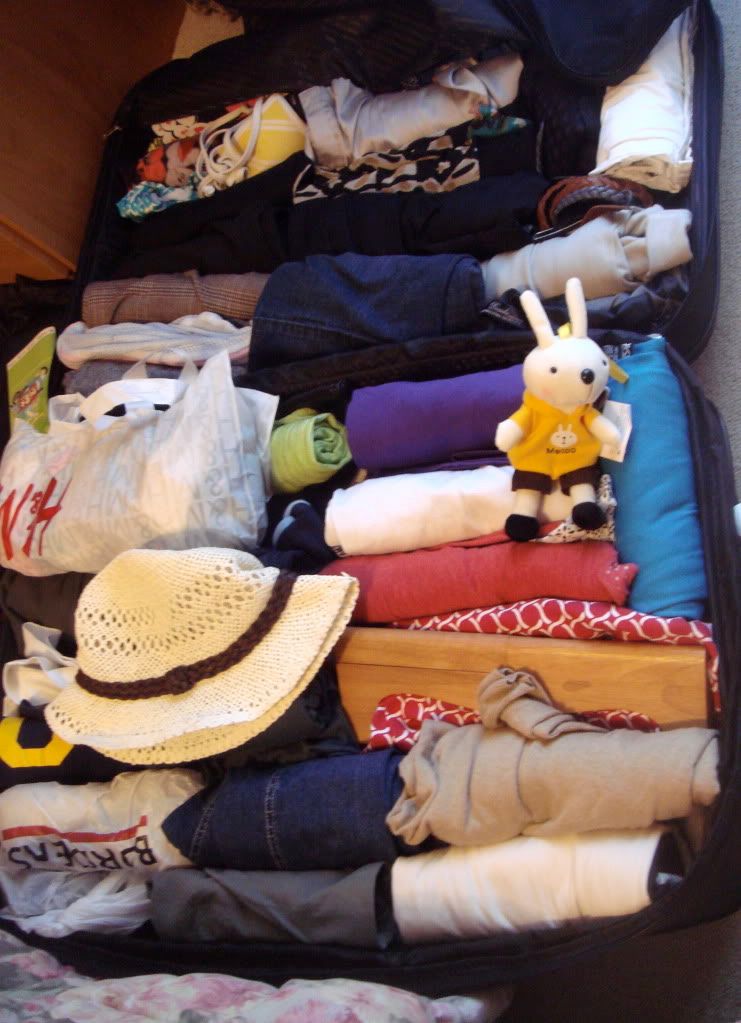 haha, not that you guys really want to see a photo of my ocd-semi-packed suitcase, but there it is. note some trinkets from the kenting weekend =) anyways, i am all packed and almost off to americaaaa. thank goodness for free wifi at the taoyuan airport, best idea ever.
as much as i hate to leave, there really is not much of a point staying here longer (although i definitely considered it). pretty much all my friends have returned home to start school, and it really is time for be to go home and finally buckle down on GRE-ing and grad school apps. =/
it was a fabulous summer though. i'll admit i was a bit skeptical before arriving -even during the first couple weeks. Taiwan was never one of those places i lusted over and dreamed of traveling to (aka paris, rome, greece). it was always sort of the routine trip every few years, with tons of family and food. now i can say with confidence that i'm sure i'll be back regularly -a part of my life is rooted in Taiwan and it always will be, even if i try to deny it and the rest of my Chinese heritage. (WOW this sounds so cheesy) it does make me a little sad though, knowing that even when i do come back it won't ever be the same. this group of friends that i've made here through TTT will probably never be completely reunited in the same manner.
well now, that's depressing, hah. i'm gonna go now and watch a video of the making of gucci's f/w 09 campaign.
oh yea, and the amount of duty free i've browsed through in the past couple days mocks me =(