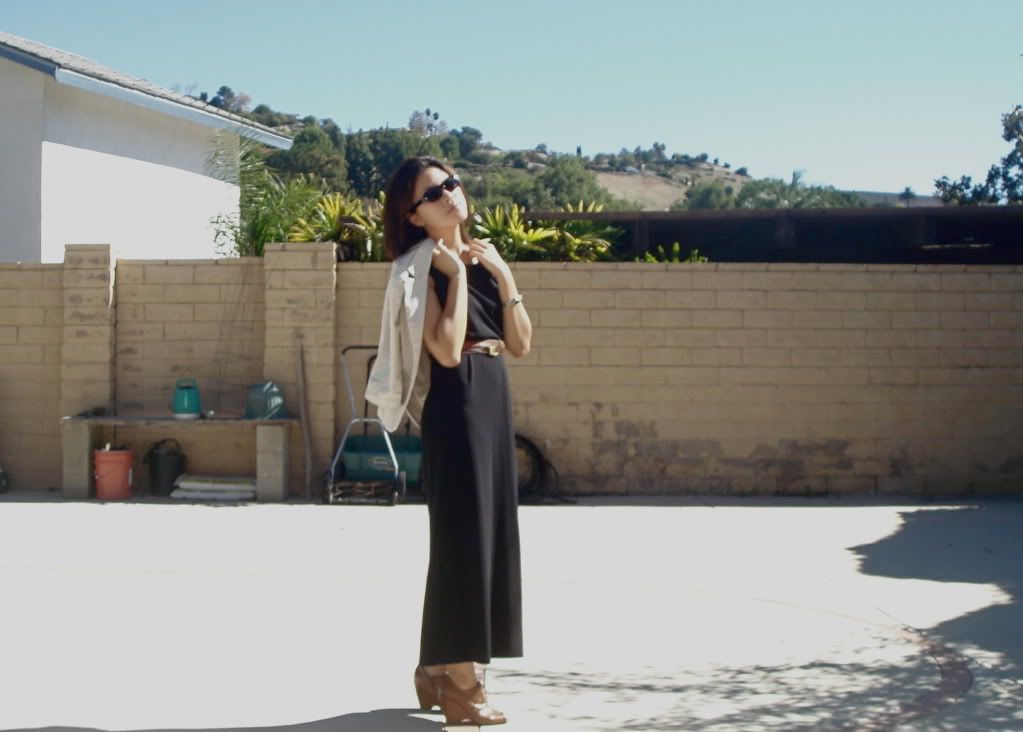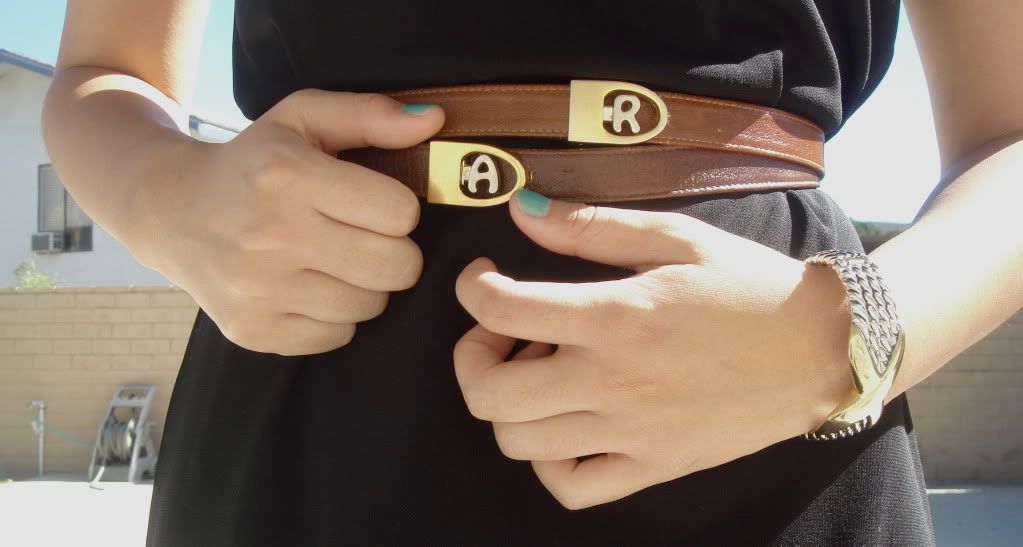 mom's old dress, vintage belts from my aunt, Jeffery Campbell booties, Charlotte Russe blazer, bracelet from NOLA boutique, random sunnies
an heirloom outfit
,
family effort,
whatever, something like that. this dress was my mom's that i rescued from our pile of clothing to donate. i love its heavy material and it's satisfying my maxi dress craving for now. the belts are my aunt's that i received years and years ago. they are so ancient (aka the leather is completely stiff and useless) and i'm pretty sure the A and R are completely random, but i love their sort of oldman/professor feel.
hope everyone had a fun and safe halloween! i've never been the biggest fan of the holiday, not to mention i hate scary things, so i had a more or less normal saturday. (actually... my grad school app was due nov 1st so my halloween ended up being a lot of last minute essay editing)
mm, not much to say -- btw, don't
these tights
remind you of these
loub boots
? ...okay, i'm done now.
do a little dance