during my impromptu salvation army stop yesterday i dug up this baby pink 80's sweatshirt that sort of reminds me of an old pair of H&M pumps I used to have. i usually hate baby pink but i am definitely a sucker for all things quirky and shiny (i'm like a freaking
raccoon
!). in the end i didn't buy it because- even at salvation army prices, even after removing the shoulder pads, i would have probably worn that sweatshirt once and then forgotten about it. trying to stick to the whole 'buy quality pieces, classic items that you'll wear over and over again' mentality. i know, wise words, but it rarely goes along with the raccoon part of me.
excuse the crappy phone picture and my sexy gym shorts -- it was a spontaneous trip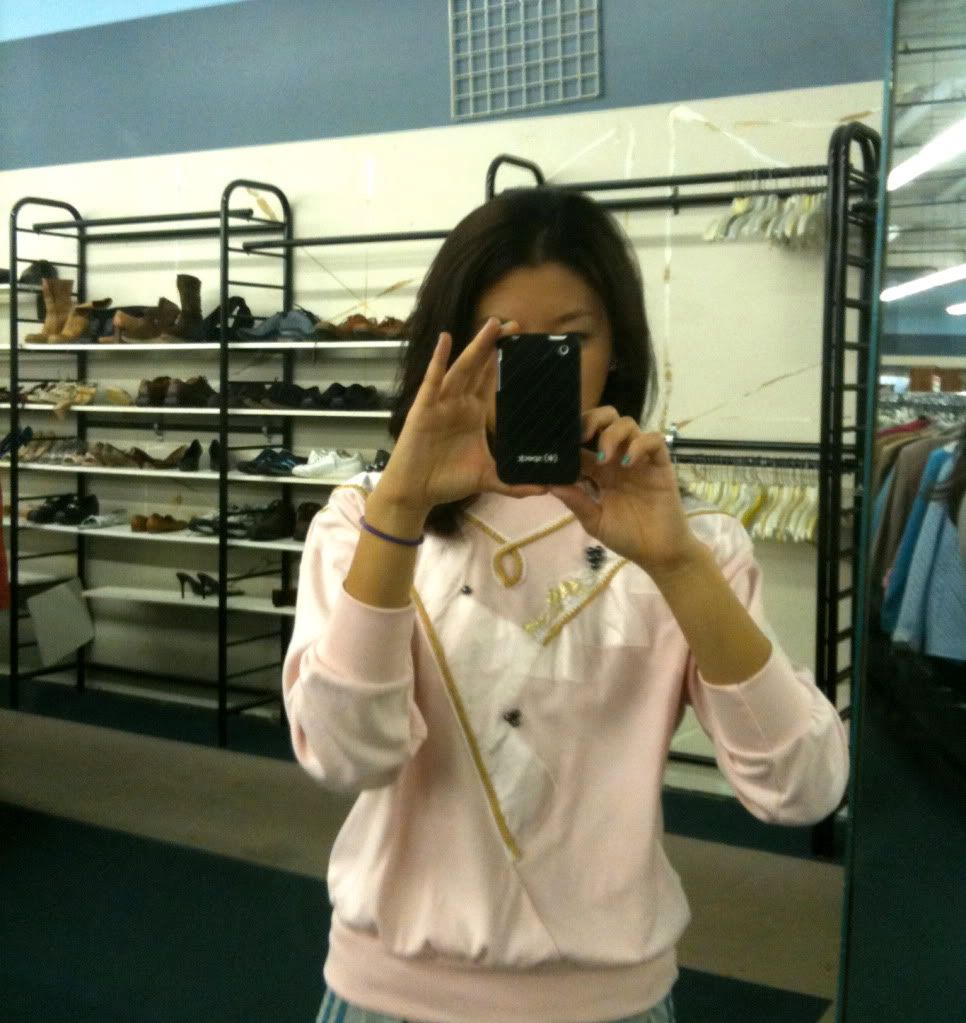 lately i've been worrying a lot about my goals and dreams and when the time is to just suck it up and be practical. i think compared to a lot of my past classmates i've always been stubbornly idealistic -for the most part i've always held on to something because i loved studying it, whether or not it was a practical career move (sort of explains my situation now hmm). also, making money has never really been a goal for me; while i am usually really anal and meticulous about my money and spending habits, i've never really wanted to be rich -just make enough to comfortably get by, you know?
anyways, recently it's seemed even harder to stick to my dumb, perhaps naive, ideals. i've become more frustrated and jaded and ready to just settle for a whatever-but-steady career. hopefully this is just one of those rough patches and i'll be in a new phase soon where i can be all starry-eyed and dream big again. hopefully.
(wow i just read that over and it sounds pretty depressing. sorry for being debbie downer, and i'm not trying to be emo. just wanted to spew some thoughts)