first off - thank you all so much for leaving such supportive comments on my last post. i really appreciate it and love that this blogger community offers more than great fashion and outfit posts.
speaking of which ---- i am so excited to show you guys my newest project!
my black and blue wool cape
. i thrifted a grey/blue wool knee-length skirt that cut up and made into a cape. being a complete dufus, i forgot to take a proper photo of the skirt pre-destruction. in fact i forgot to take any photos at all of the process. all i've got to offer you is this one: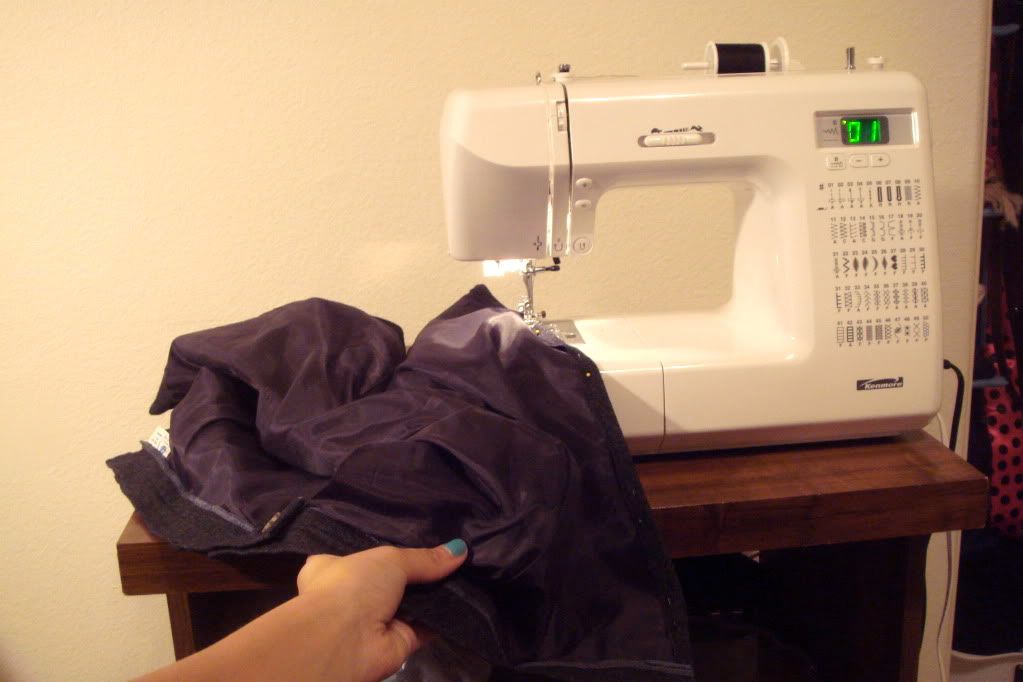 and you can't even tell what i'm doing. psh, sorry guys, i fail at documenting. oh well. i'll try to describe in words.
i basically cut the skirt down the middle (i left the front part w/ its button and zipper so that you can still sort of tell it came from a skirt). i added two panels of some black wool i had on the two sides of the skirt so it would be a fuller cape, leaving the top waistband/neckline intact. i also added two arm holes to allow for movement and dexterity.
(does that make any sense???)
the project was inspired by
outsapop trashion
, and would have been much easier if i had started off with an A-line skirt. but i really wanted it to be wool, couldn't find a cheap enough wool A-line, and didn't feel like waiting anymore.
frontview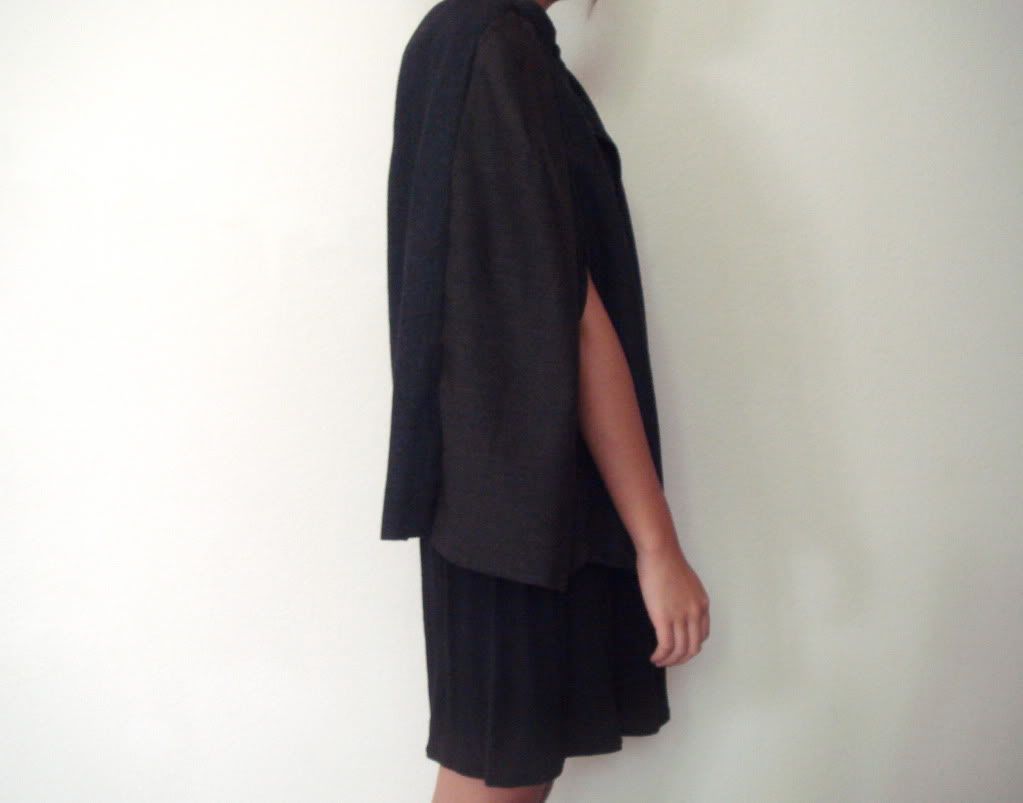 side to side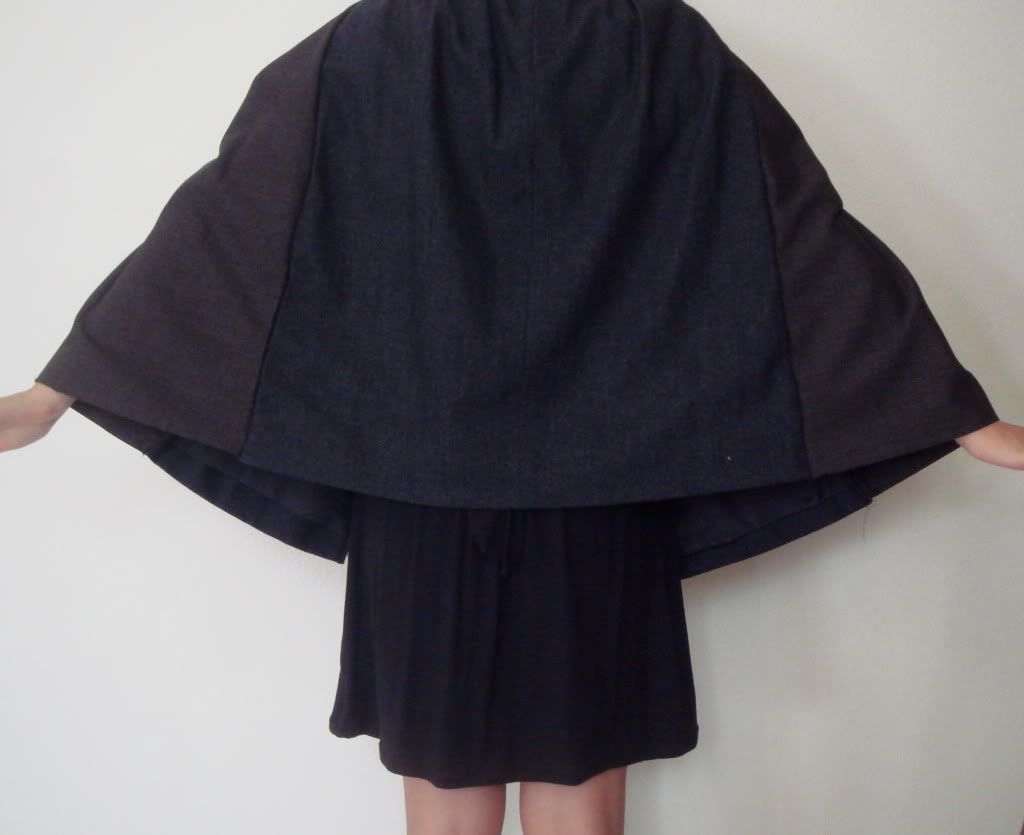 from behind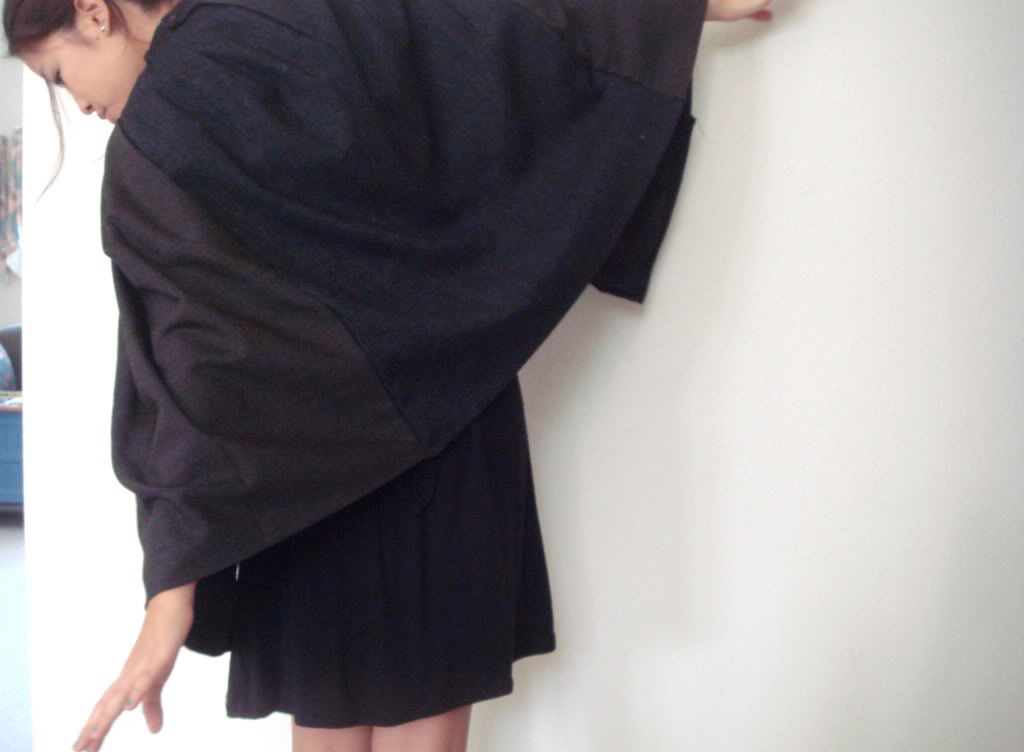 worn with an old, reworked GAP dress