for me anyways. found it at an impromptu H&M stop earlier this week. it's light enough, long enough, lined in leopard print, and has got great buckles on the sleeves.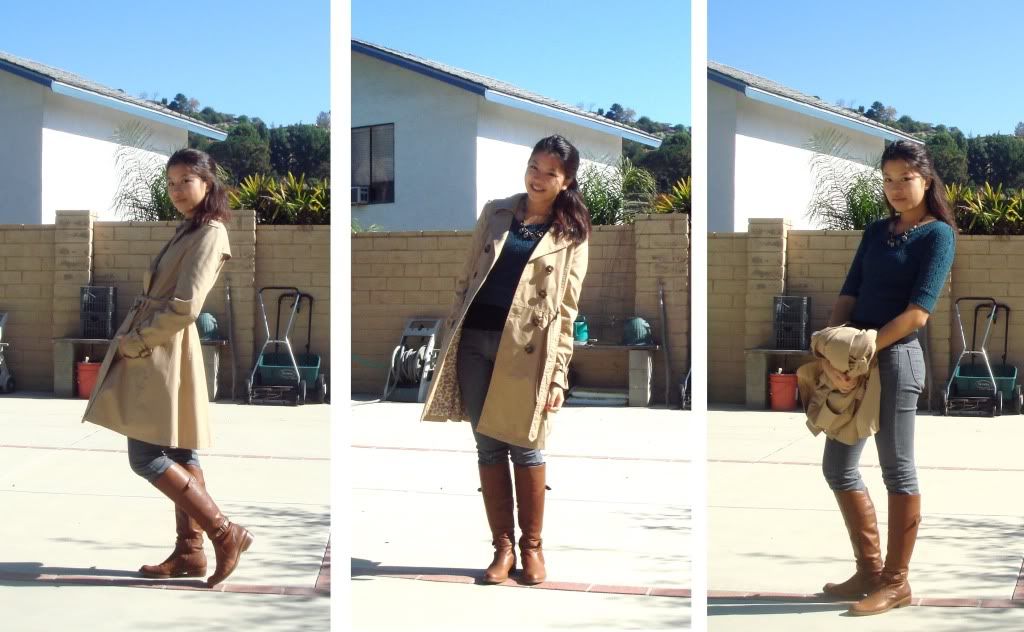 gray jeans from Old Navy, H&M trench, old Urban Outfitters sweater, Jessica Simpson riding boots, silver necklace from a temple in Taiwan
i know it's not raining or even too chilly here in these photos. but this'll be a good jacket to transition me into freezing Bay Area weather while i'm up there this weekend. speaking of which... i should leave for the airport now.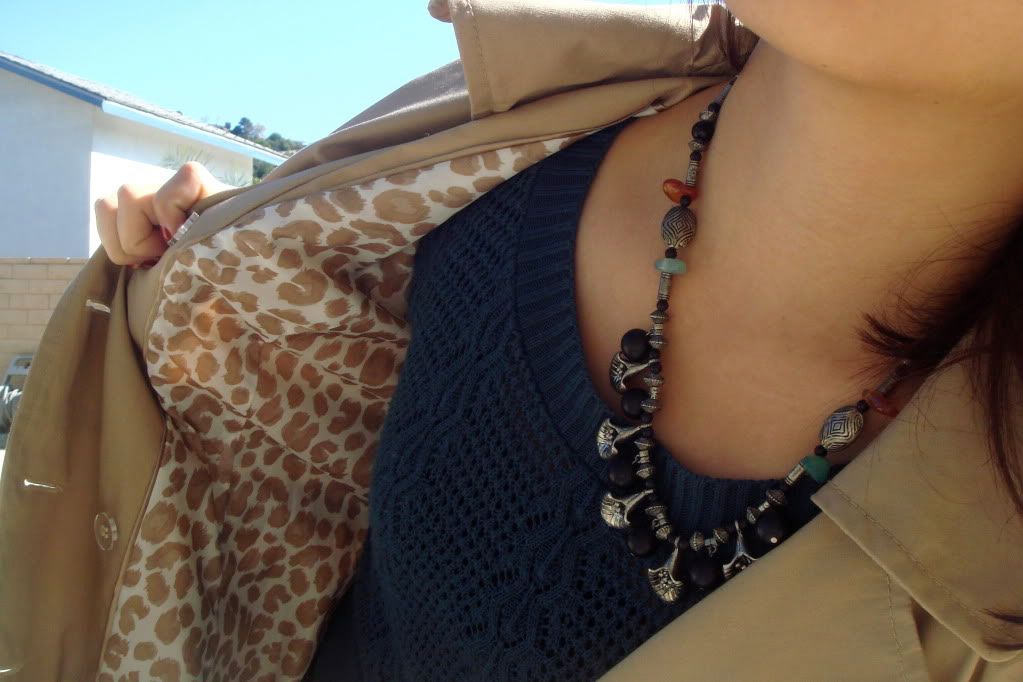 p.s. three is too many of me huh?