hope everybody (in america) had a lovely thanksgiving yesterday and ended the day stuffed!
our family wasn't eating until ~4:30ish so i deliberately ate very little throughout the day to save up for my gluttony-fest later in the afternoon. mistake. pretty sure my stomach shrunk throughout the day so that by the time 5:15 hit i was already pretty full from just salad and stuffing =/
(don't worry guys - i preserved till the end through dessert)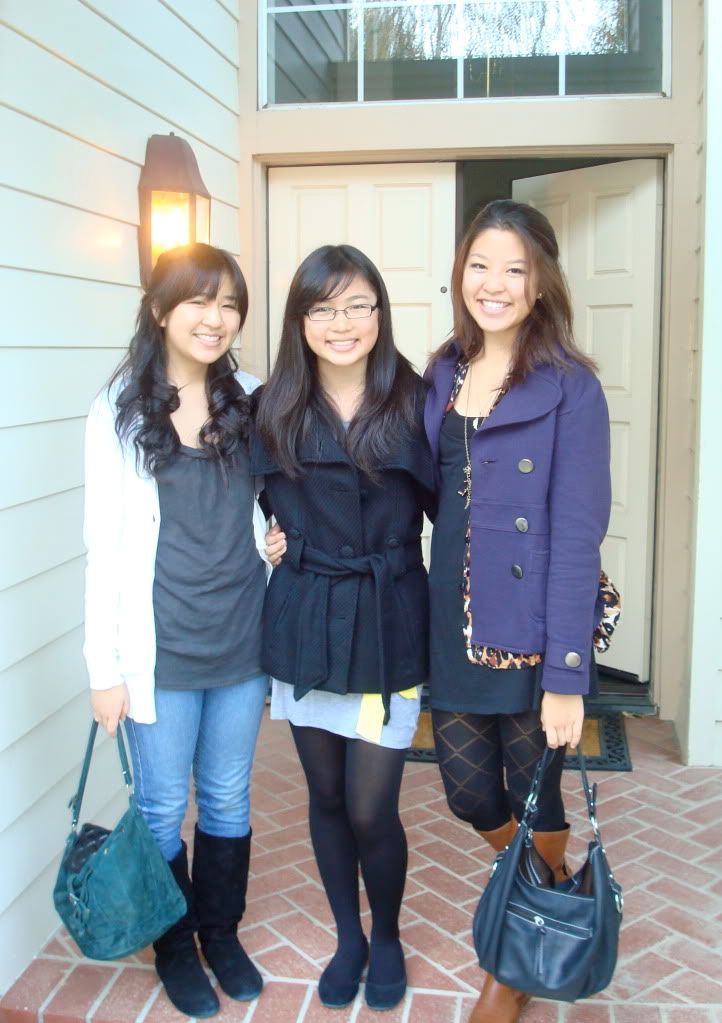 my little sisters and i yesterday, pre-food babies
oh yea, and you guys remember those pointless Victoria's Secret Pink dogs from a few years back? i needed a pincushion the other day and (i guess it can look slightly macabre, but) i finally found a use for it...