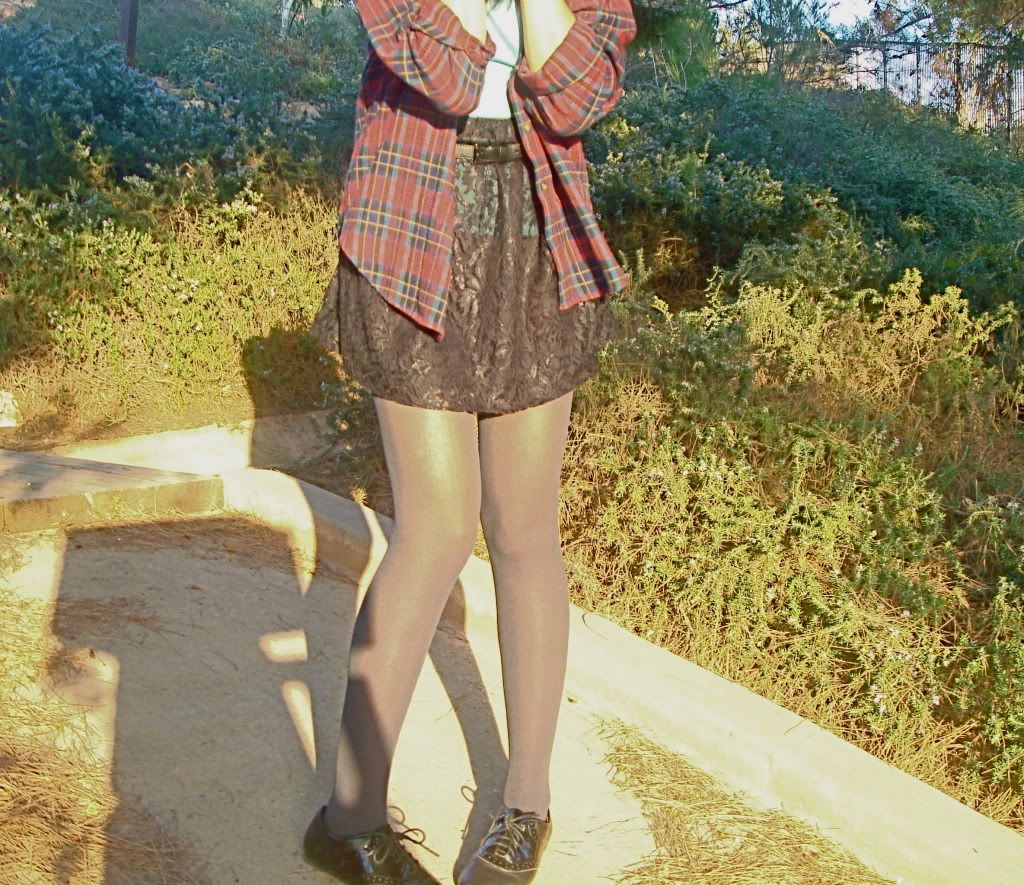 flannel plaid - mom's, random tank, homemade lace + chiffon skirt, studded belt from Taiwan, F21 tights, Penny Loves Kenny oxfords
i was at FIDM - LA yesterday and stopped by their mini museum where they were showing Betsy Bloomingdale's personal Haute Couture collection (most of which was Marc Bohan for Dior). apparently for a lot of her ensembles, she would write little tags as to when she wore each piece and the accessories she wore it with as a ministyle diary i guess (pre- style blogs! haha). it was all sooo beautiful and glamorous - photos, of course, weren't allowed, but all i really wanted to do was wrap myself in all her beautiful satins, velvets, and silks, mmmyes.
i didn't stay that long in an attempt to hit the 101 before friday rush hour traffic hit. then i got on the freeway and remembered that in Los Angeles, all of friday is basically rush hour. gross.
hope everyone is having a great weekend!!