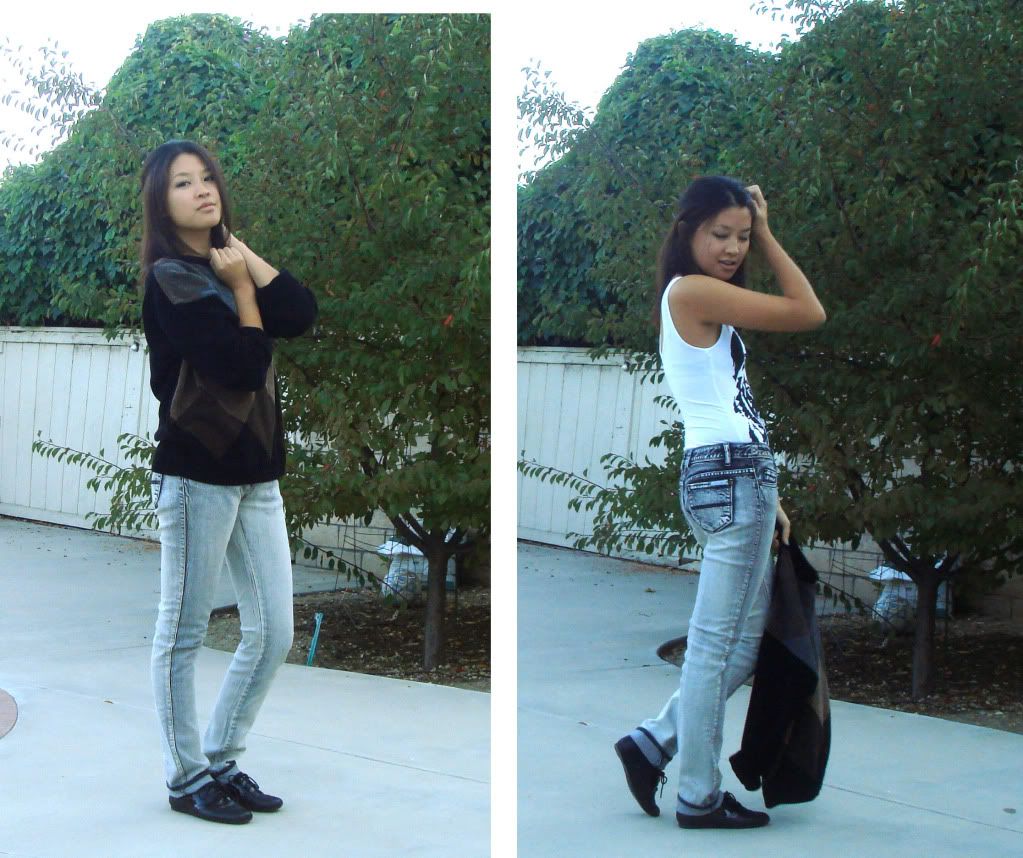 thrifted sweater, sass&bide jeans, penny loves kenny oxfords, F21 body suit
a couple recent acquisitions: 1. this amazingly soft chenille old man's sweater that i have basically been living in. and 2. my tiger bodysuit - i've been wanting a bodysuit forever now -they just are always so pricey. luckily, this one not only was inexpensive, it also indirectly satisfies the need for some animal print in my wardrobe, but best of all... it has snap buttons in the crotch!!! finally! such an intelligent choice.

(although i definitely sort of felt like a baby when i needed to use the bathroom but it beats having to strip down butt naked)
okay. TMI.
(but these are important things to consider, no?)
what else was i going to say. oh yea, so the gym i am "trying out" for a month free right now decided to throw in a free session with a personal trainer as another way of trying to earn my permanent loyalty and monthly dues. (psh, won't happen, too expensive) anyways, i met with him for an hour yesterday. i know i'm by no means athletic but boy, did he kick my ass. and i felt like he was going easy on me too.
phew, i gotta get my crap together.
p.s. i know it's supposed to be helpful but i find it just plain awkward when someone is watching me work out...