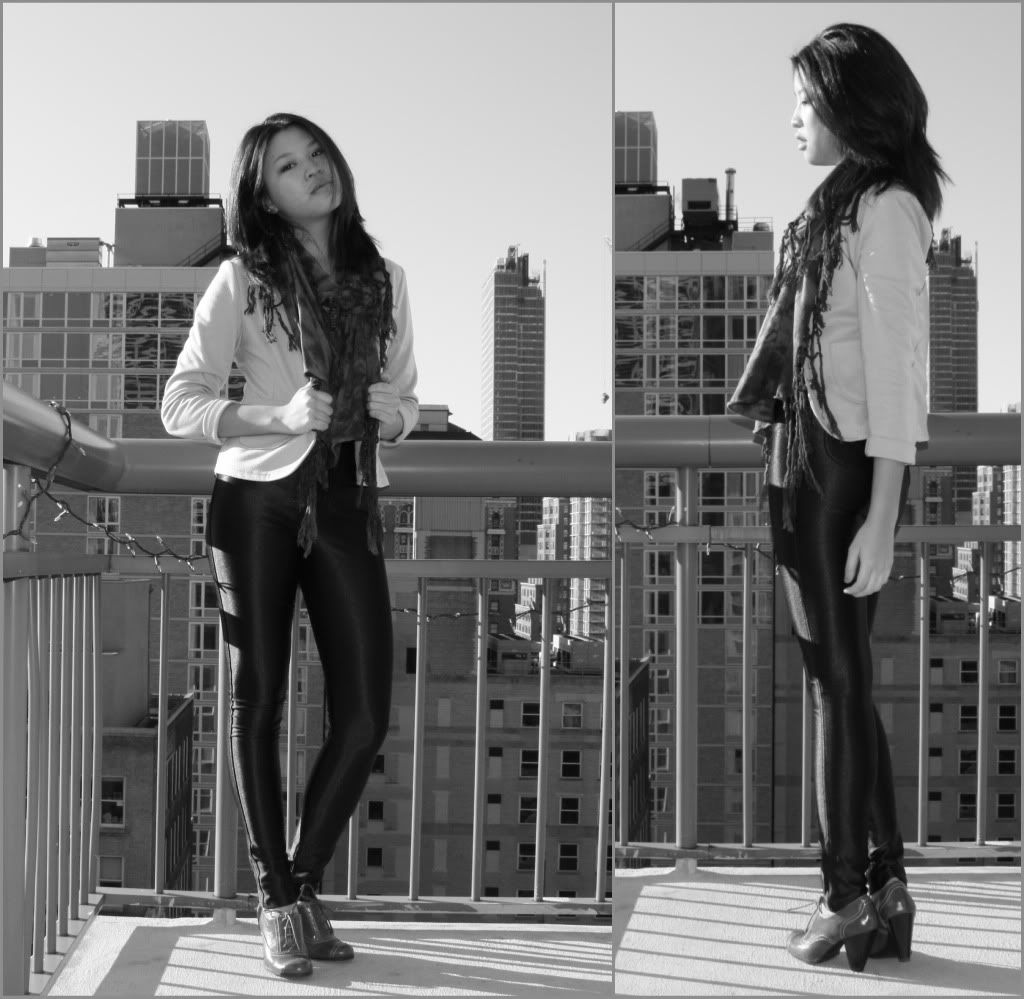 AA disco pants, blazer from Taiwan street market, Zara top, F21 tie-dye scarf, Style&Co oxfords
I woke up this morning, completely groggy and still half asleep and mumbled something about how freaking fickle NYC weather is, since the day before (when these photos were taken) it was bright and sunny and this morning was fog and overcast to the max. And then I realized it was snowing! And yes, I've seen snow before, I've seen snow in NYC before, but all of a sudden I got all happy and giddy
(two emotions that don't often surface in the morning)
.
I love how snow really does make everything -even busy New Yorkers scrambling to get to work, seem calmer and more magical. =)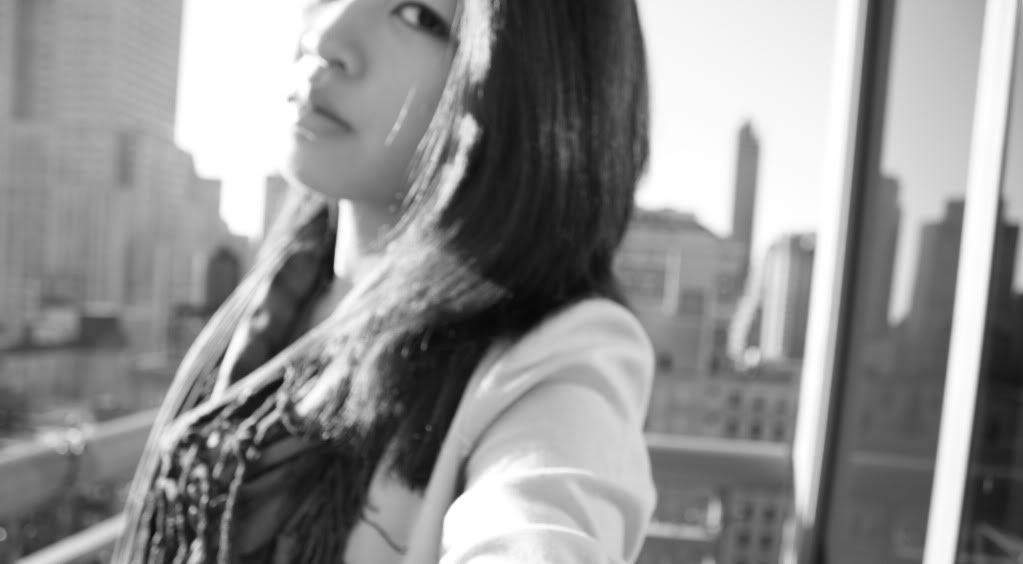 And then, like a classic SoCal n00b, I came across the dilemma of umbrella vs. no umbrella while it's snowing out... ended up going without since it wasn't snowing all that hard. A quick survey of the streets showed about a half half split... although maybe more people sans umbrella. But I'm curious, for those of you guys who live in places that get snow often...
umbrella or no umbrella?
Oh yea, and then it got all bright and sunny again. Fickle NYC weather no?
(...only bloggers can write an entire post on weather huh, haha)