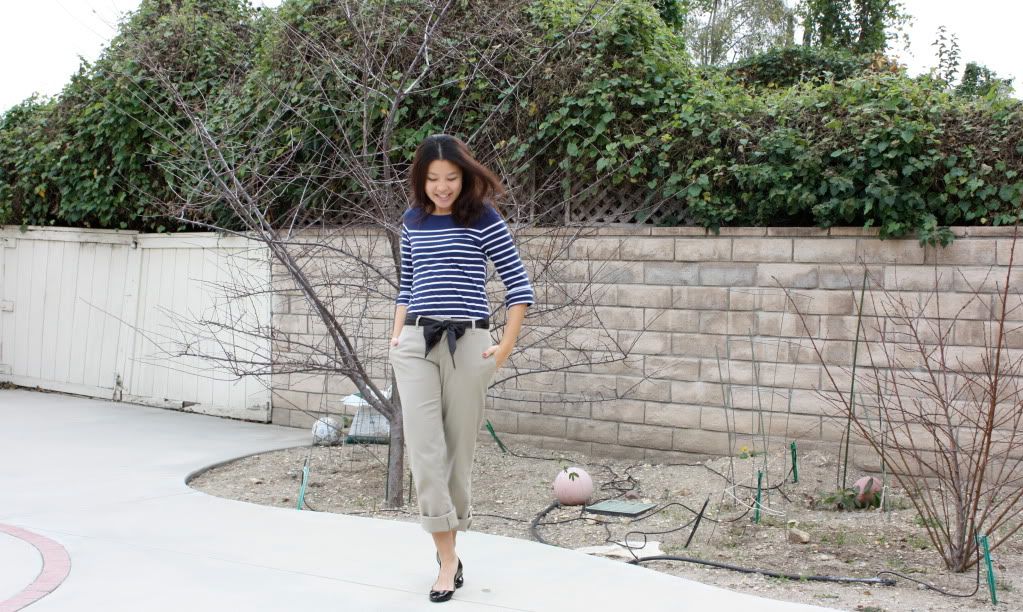 striped top: Old Navy, khakis: Dickies mens, bow belt: random sash that came with some other pants, flats: Guess
For the most part I hate j.crew and all other forms of preppy, WASP-ish style
(argyle!! argh)
, so I'm not quite sure how I ended up with this outfit... but I AM glad I finally found a perfect navy striped top, and on clearance for $2.50 too! Now all I need is to trade my messy backyard for a yacht and done some Sperrys.
Thank you guys for wishing me luck on my packing, haha. It's really not even all that much -since I've noticed that an overwhelming portion of my closet is tanks and summer tops, useless in an NY winter.
I'm just a big procrastinator.
BUT I've got about half done already... go me, I deserve a snack =)