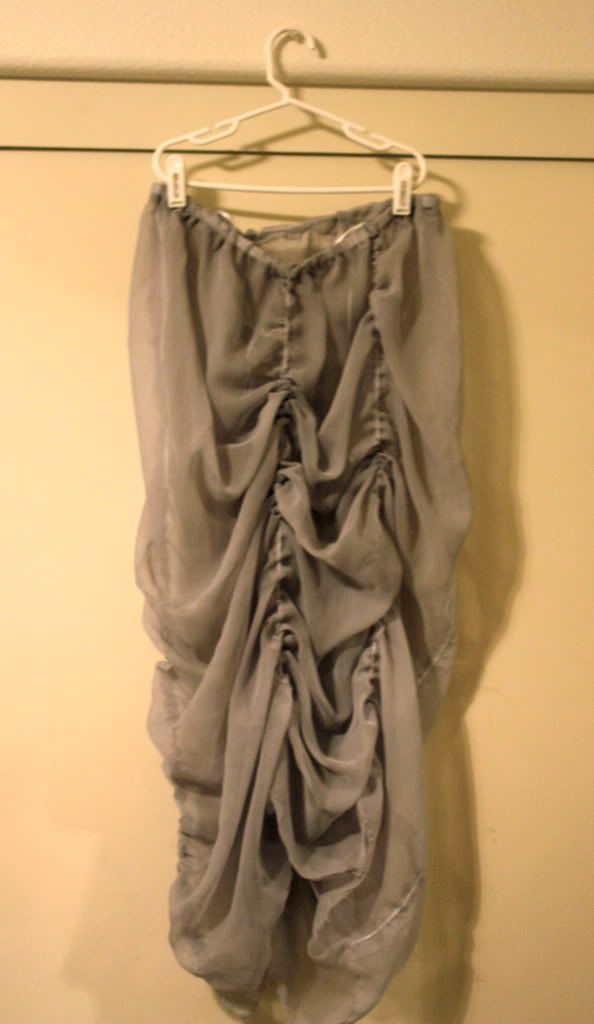 an unpolished version. This is what I had been working on back in California before I left, so it's rather rough around the edges (literally). I want to work on the concept and play w/ different materials and layers... I feel like it def has some potential. Love CdG's sheers and all the interesting different silhouettes Rei experiments with. Guess this is my poor man's ode to that?
It's basically several panels of grey chiffon overlapped sewed together to allow for a drawstring in between. I used thin ribbon since I wanted to keep it light and pretty - it wasn't my first choice but I was having trouble thinking of something else to use. Anyways, these drawstrings allow you to play with the lengths and amount of ruching in different areas of the skirt.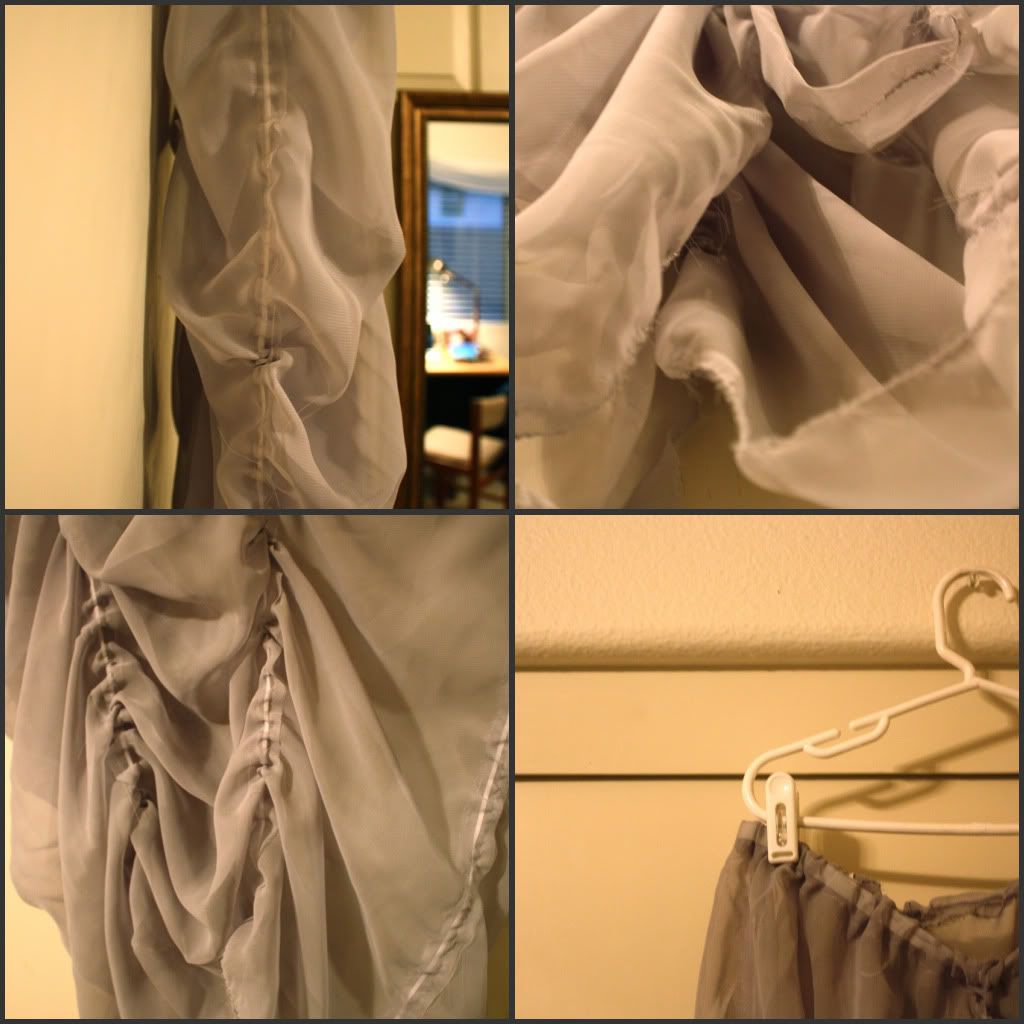 Hopefully it'll be a great layering piece (obviously... it's so sheer). I can see it paired with leather leggings and some killer black heels, no?
Thoughts?