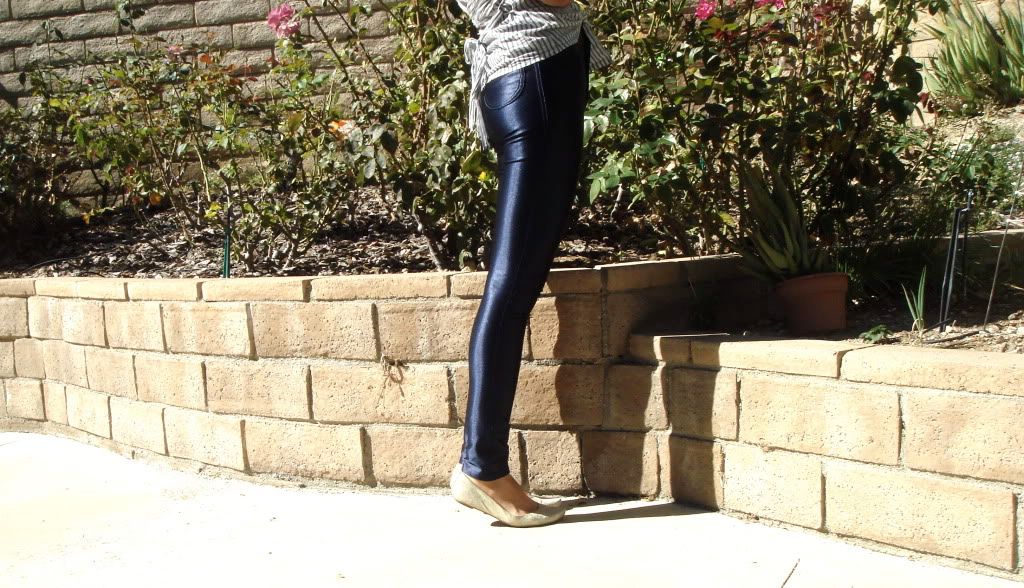 AA navy disco pants, F21 striped top, random ring, BC footwear flats
by far the
coolest pants
i own. and, disregarding the first pic where for some reason i look preggers, they totally slim you down. albeit totally difficult to get into, once i finally wiggled my way in i felt like catwoman, or whatsherface from grease lightening. can't wait to wear them out with some pumps and a flowy crop top.
on another note, i am completely distressed over my new boots, the pour la victoire
ann d knockoffs
. i had been mostly concerned about the color (i wanted a deep chocolate-y brown, none of that wimpy tan crap), and the color was spot on.. they just... kind of hurt, and the leather isn't as soft as i had imagined them to be. so now, i don't know, i can keep them, get some dr.scholl's and wear the leather in, or bite the bullet on return shipping costs and get multiple other shoes with that money. usually i'm pretty good with myself at making sure big purchases (oh yes, this one was big, even with the shopbop discount) are
completely perfect
and worth it, but i've just wanted these so badly for so long, ugh.
and they are so gorgeous, aren't they??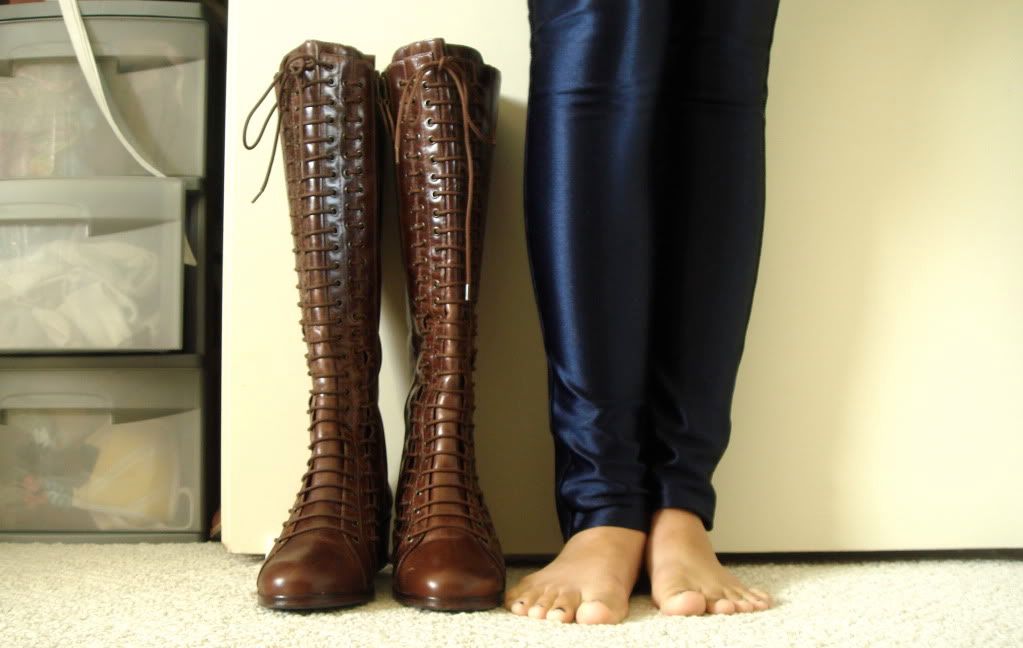 what to do, what to do