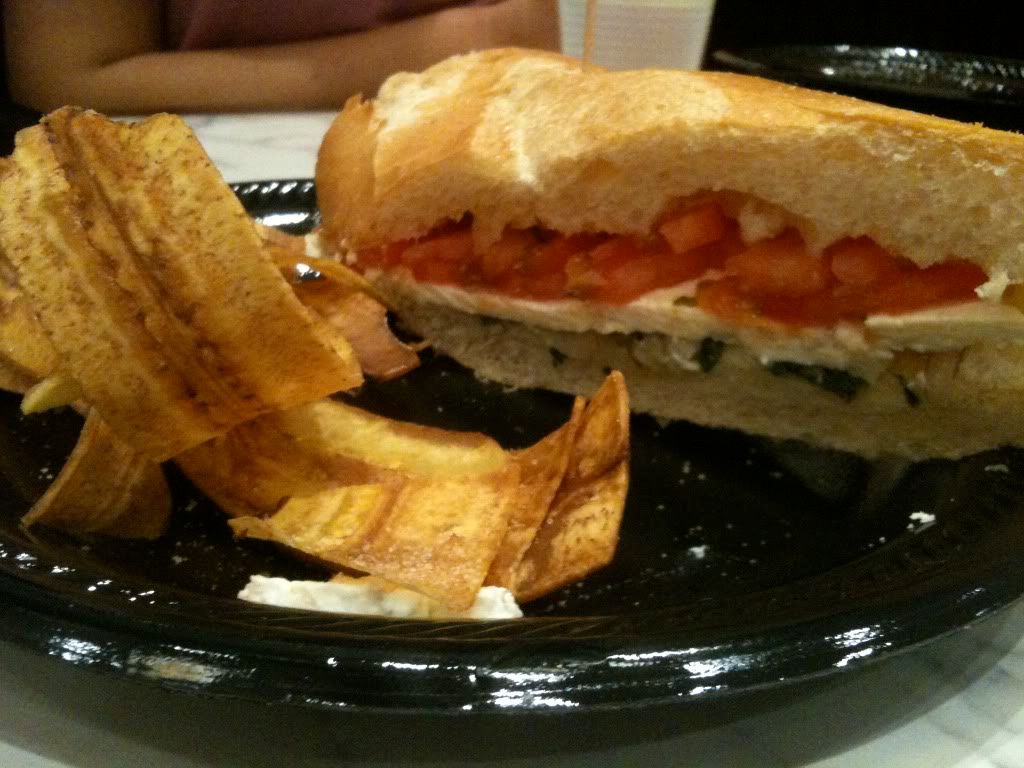 my mom and i found this amazing cuban cafe/bakery by the burbank airport as she was going to drop me off. had a quick dinner. sandwich of feta cheese and fresh tomatoes on homemade baguette with mariquitos (plantain chips!) and a delicious garlicy dipping sauce. and we bought a bunch of pastries for her to take home. and when she picked me up today we stopped by again, hehe. so delicious and not expensive at all! so glad we found this place, good job us =)
had brunch with the boy at Somerset in Oakland. seriously, the Bay Area has some of the best best eats. we've been trying to conquer them all (with the help of yelp) but it seriously a work in progress.
open faced crab sandwich with avocado, black pepper aioli, cheese, and red pepper on top of sourdough; heirloom tomato salad.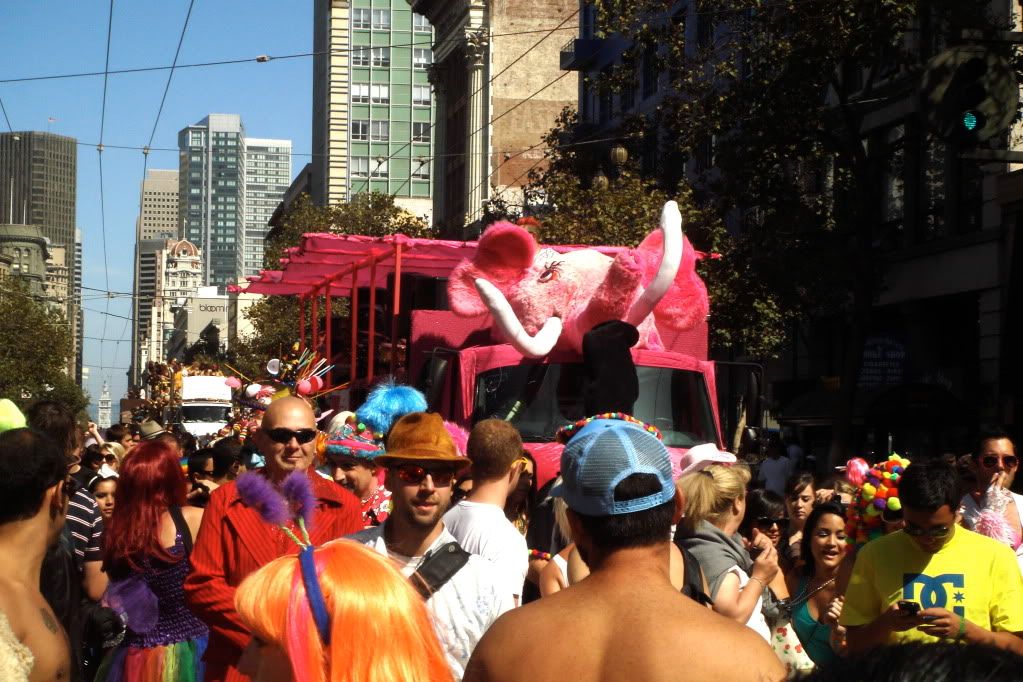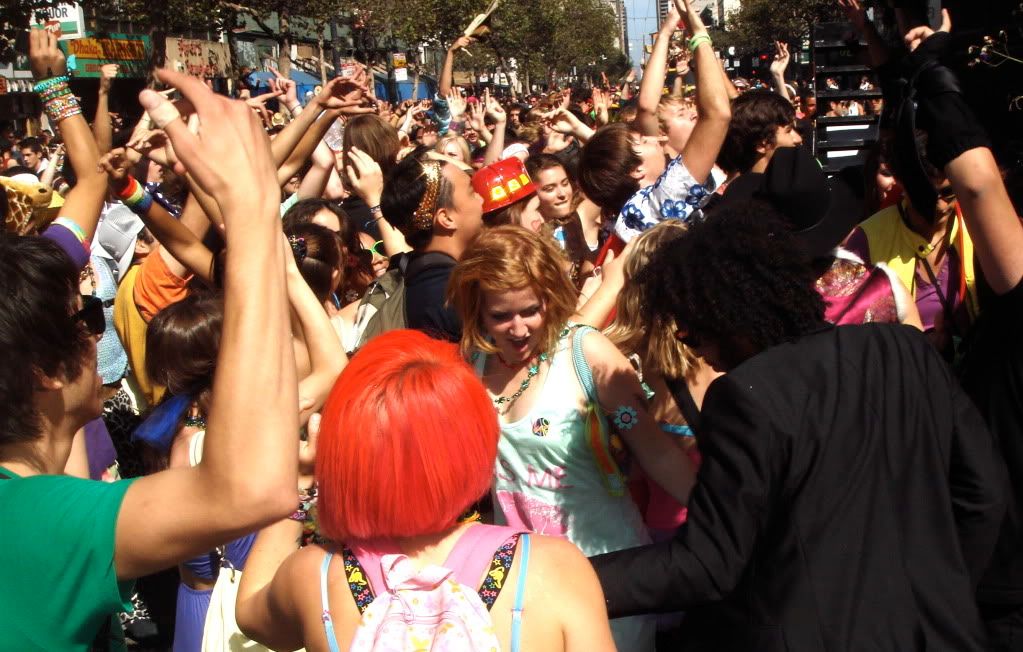 lovevolution parade in San Francisco - "we dance for love and respect" haha i loved it; it was so eclectic, energetic, and completely san franciscan in every way. i admire the people who went all out and were at the parade at noon, the festival in the afternoon, and the afterparty till the break of dawn. i really wish i could have gone to it all but i went to the football game instead, and my party endurance has really plummented (i know, it's pitiful)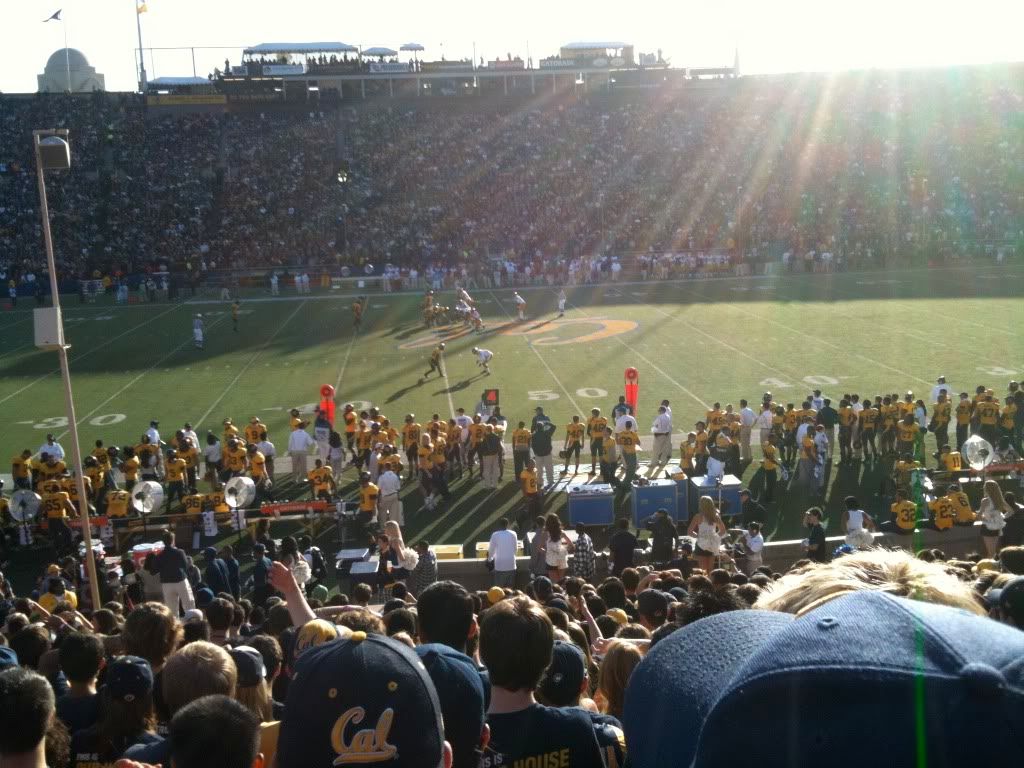 speaking of which, Cal vs. USC. let's not talk about it.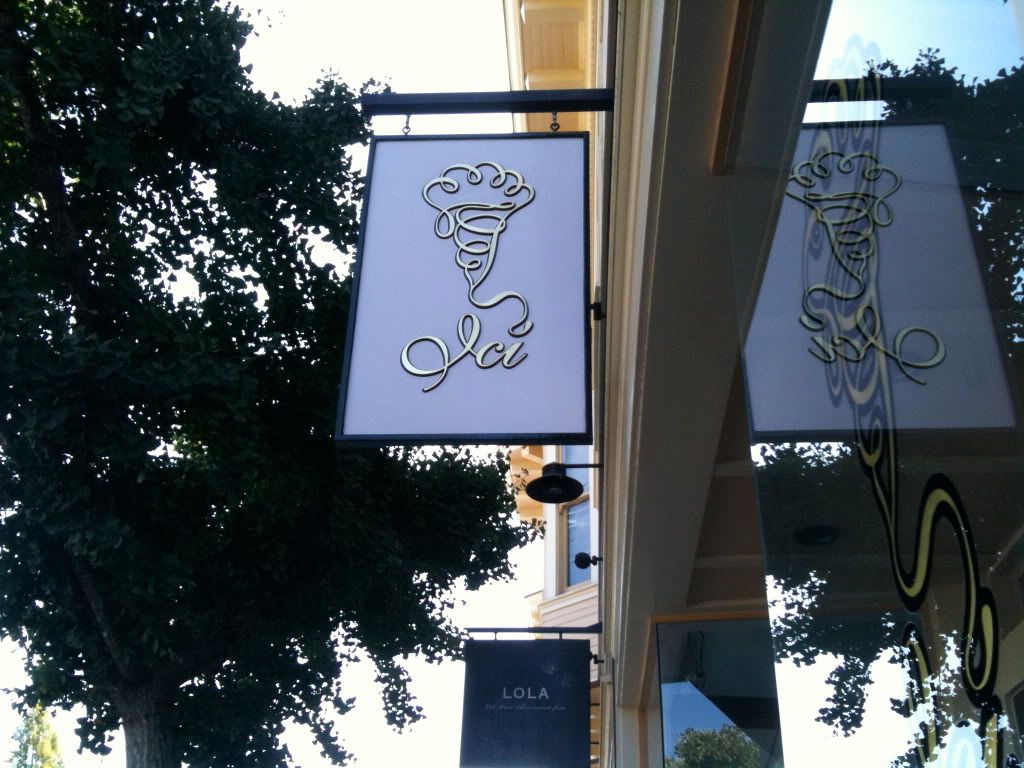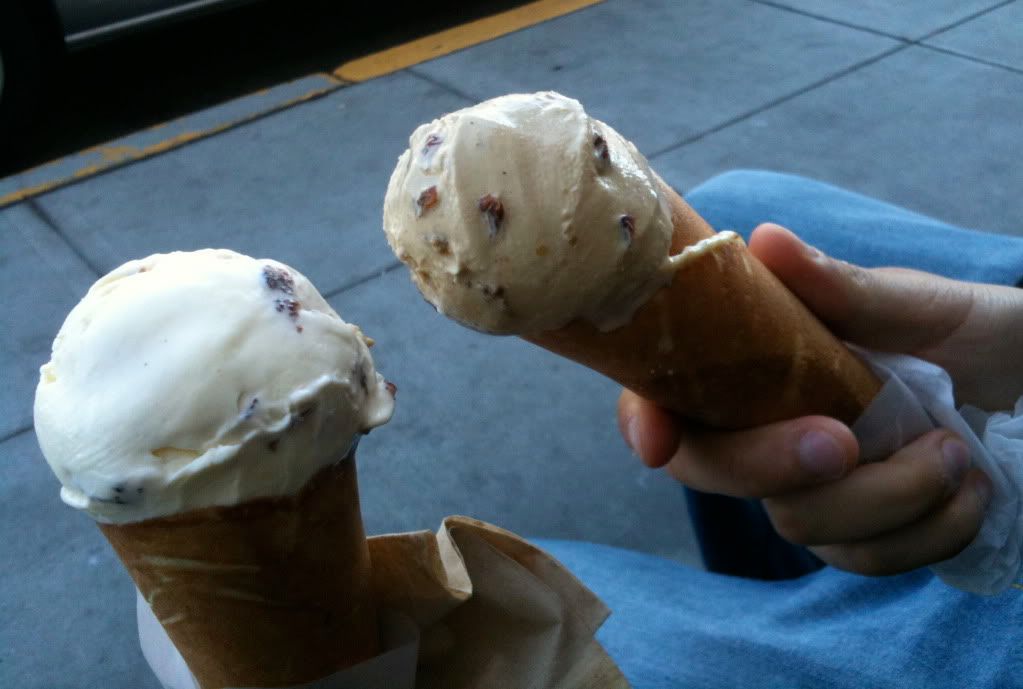 on sunday we swung by Ici, a delicious and quirky ice cream store run by an ex-Chez Panisse dessert chef. they have the most unique and unexpectedly delicious flavors that change daily and, true to Alice Waters form, are always made from fresh and local ingredients. i had a scoop creme fraiche amareno cherry and he got brown sugar oatmeal raisin cookie. they also hand roll their cones and dip the insides in chocolate! deeeelicious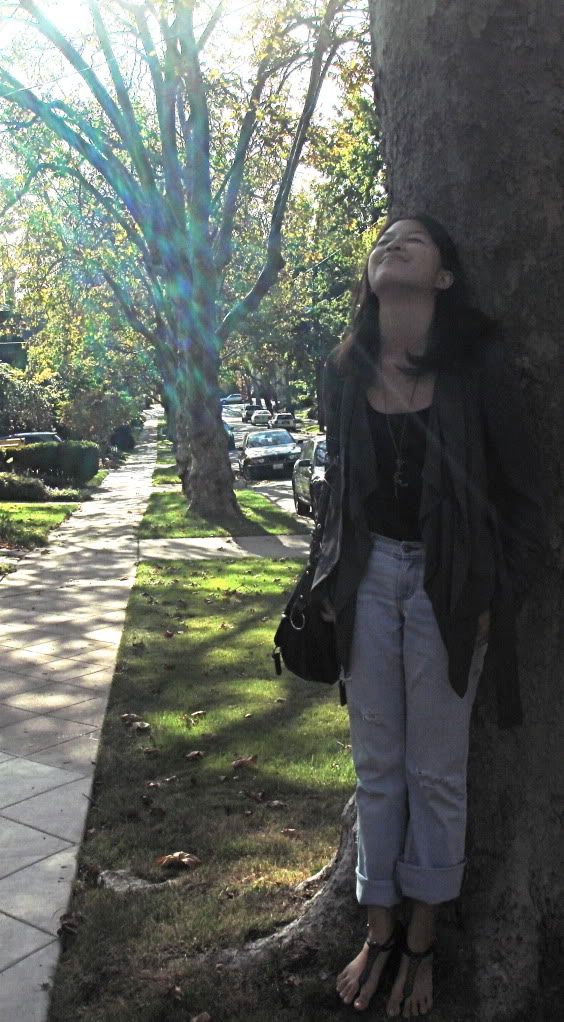 secondhand boyfriend jeans, H&M tank, Zara jacket, dinosaur necklace from Taiwan, American Eagle sandals
. excuse my funky facial expressions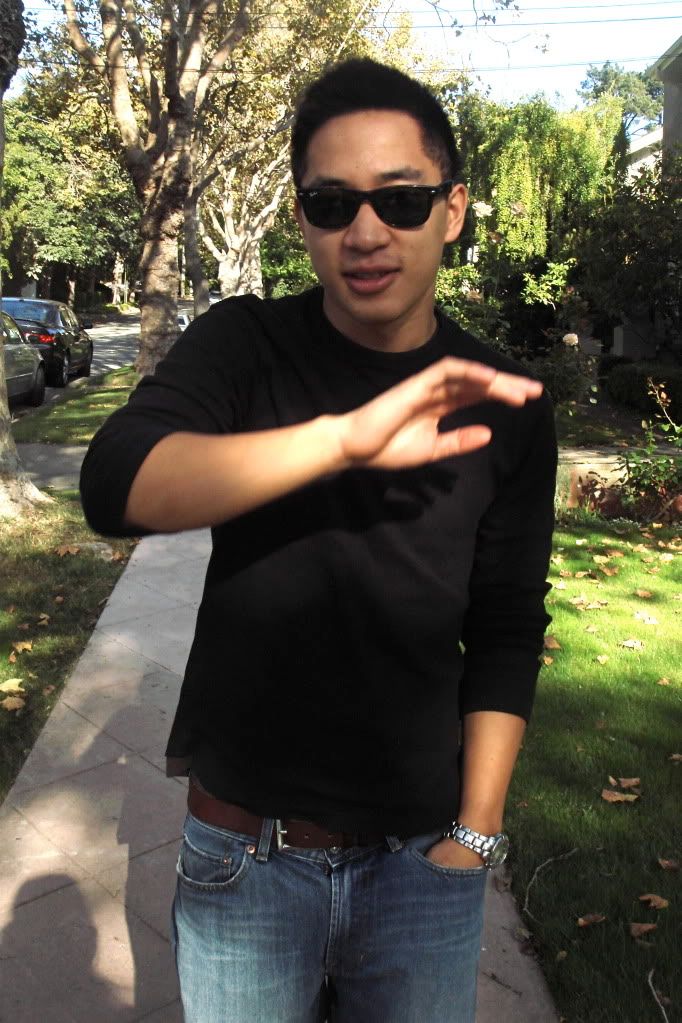 and here's a random picture of my boyfriend. (his arm's half up because he's being shy, not abusive, haha) i miss him dearly and it completely sucks not living in the same city anymore.
anyways, if any of you guys are interested, he just started a
blog
where he shares a lot of good music. check it out -i swear, at least half of my itunes is credited to him. ...the other half is full of those horrible catchy songs that you
know
are horrible but you can't help loving because they are so damn catchy =)