i realized that i never officially announced it here, but
i'm moving in new york
in less than a month!!
i feel like i've sort of known about it for the longest time, but it's taken a while to get everything all finalized, and i didn't want to jinx anything so i held off on telling most people. normally i'm nowhere near superstitious or nervous like this but i've honestly wanted to move to new york ever for the past 8 years, so i guess i was just holding my breath for a reallllyyy long time.
i just booked my flight though, and am almost done confirming all my apartment details.. so it's actually happening! i am so stoked =D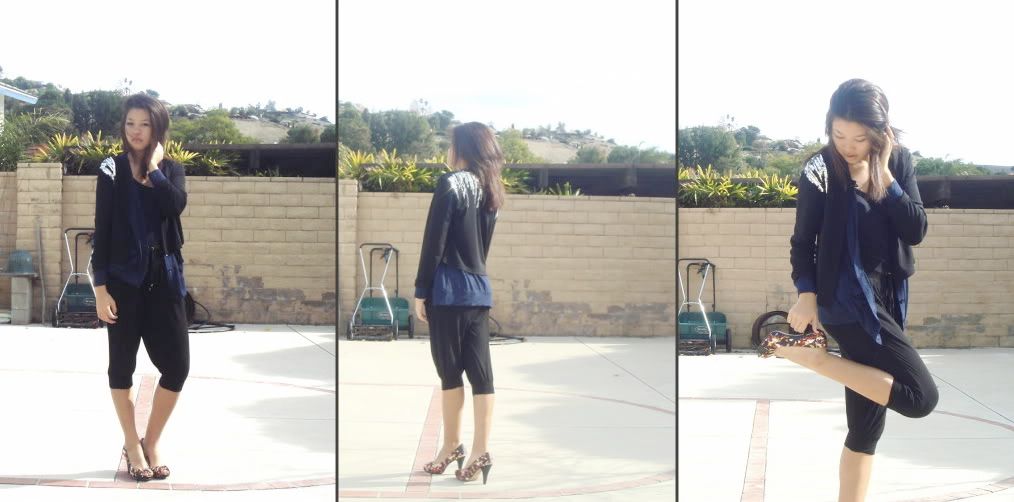 Forever 21 and DIY sequined cardigan, H&M pseudo-harem-aladdin pants, Madden girl floral pumps
so that's my weak excuse for not posting for 8 days...
8 days!!
so sorry guys, i've been completely MIA from blog-land -spent the weekend up north and have mostly been working hard at meaningless jobs that suck all your creativity and energy out of you =(
...actually, not quite true, remember how
i said
i'd be writing fashion and style articles? those of you guys who
follow me on twitter
probably already know, but my examiner page is officially up and the articles are a-comin'. you can check them out
HERE
-i'd love to hear any feedback, advice, etc. you guys have. thanks!
oh yea, and i recently got into Glee (can't you tell from the title?) and with the help of megavideo, finished the entire half-season in the past 3 days. hm, that probably also had something to do with the brief blogging hiatus.