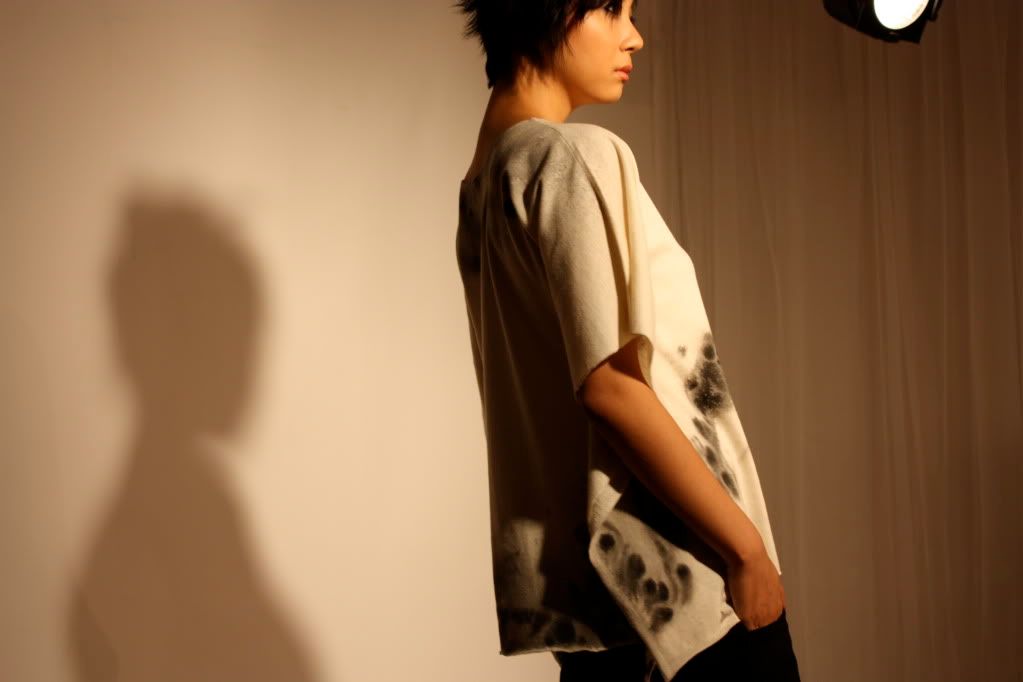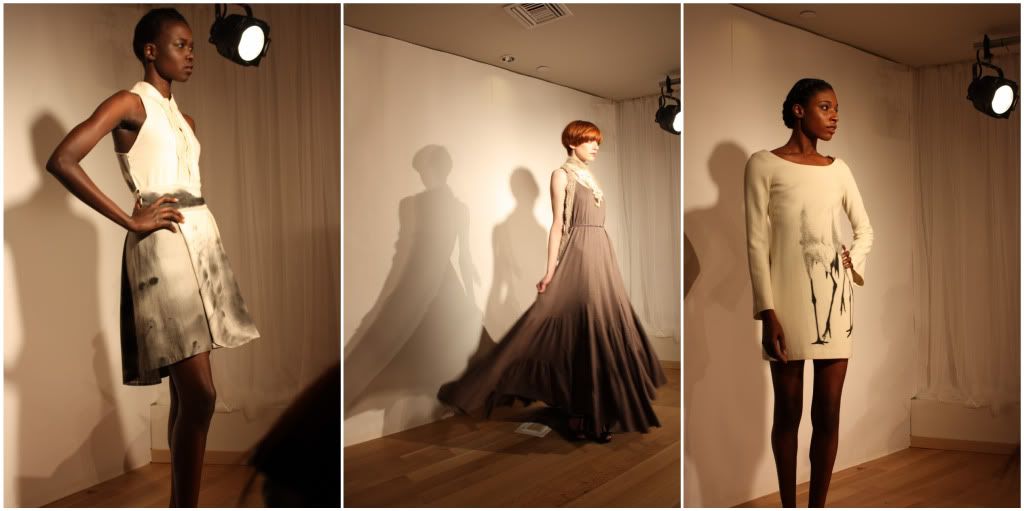 Through a family friend, I had the privilege to attend the
House of Organic presentation
of their Fall 2010 collection a couple weeks ago. The design collective presented outfits created a combined mix of their pieces from a handful of designers and artists who all carefully and fairly crafted their clothing out of organic and renewable materials.
I was struck by the simple sophistication of many of these items, in particular a classy but subtly quirky wool coat (unfortunately I didn't get a good photo) and these stunning yet delicate hand-painted pieces a la photos above.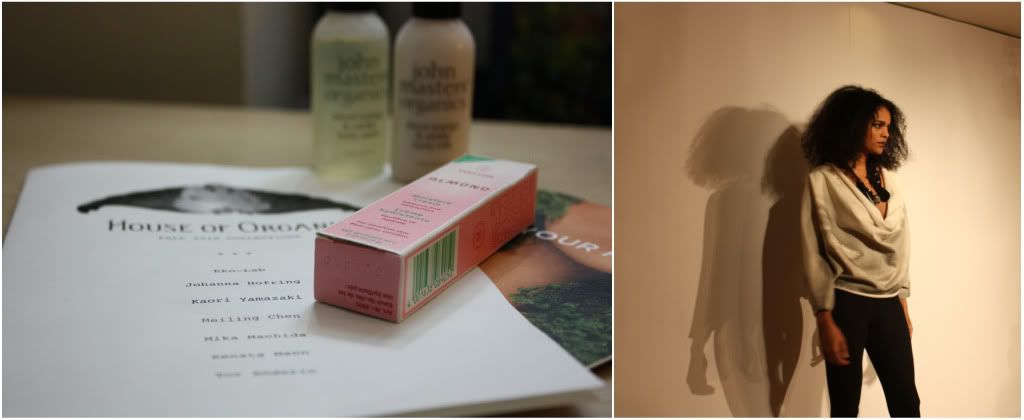 Knowing that these pieces were carefully constructed, adjusted, and perfected individually (and for a large part, by hand) made me really miss this intimate, creative part of sewing and crafting. I've grown up oil painting, crocheting, and scrapbooking -all extremely hands-on activities, and while Photoshop is bomb diggs and all a lot of times it just doesn't feel intimate enough... I don't connect strongly with what I'm creating.
Basically, what I'm trying to say is I wish I could have hauled my sewing machine and painting easel across the country.
...oh well, I'll figure something out soon enough.