This bone-chilling cold has given me a new appreciation for bookstores and cafes, especially when put together (+ free wifi, i love you Borders). It makes you feel like you're "going out" and "doing something" when really you've merely just transplanted yourself from bed --> bookstore sofa.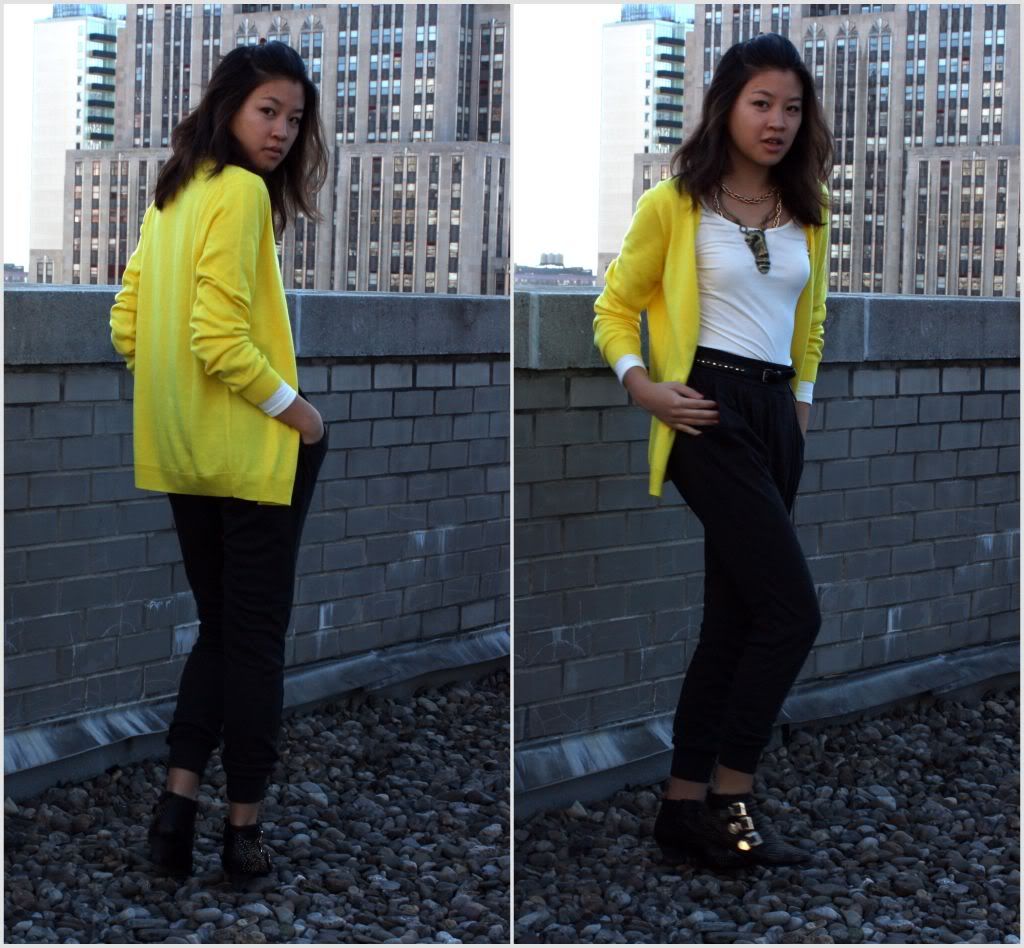 trousers, heat-tech top, cardi: Uniqlo, Jeffrey Campbell shoes, studded belt from Taiwan street boutique, necklaces: from NOLA streetfair and thrifted purse chain
Just realized that I'm basically wearing head-to-toe Uniqlo, haha oh well. This bright yellow cardigan was 2 sizes too big but on sale for only $15 and has fulfilled part of my quest for more color in my winter outfits. I ended up layering tights underneath too - these pegleg trousers are way too thin.
Currently huddled up with my coffee, trying to figure out Superbowl plans, wings vs. no wings, etc... important things obviously. I'm not a big NFL person but I guess I'm channeling some NOLA spirit with my outfit today - I'm even wearing my favorite face necklace I bought while down there last May!
Oh yea, I almost forgot! Congrats to
Lena
who won the slouchy boot giveaway! I emailed you - check your inbox =)
i went down the list of comments, +1 if you included that you were a follower in the same comment, -1 for non-US/Canadian comments (sorry guys!)