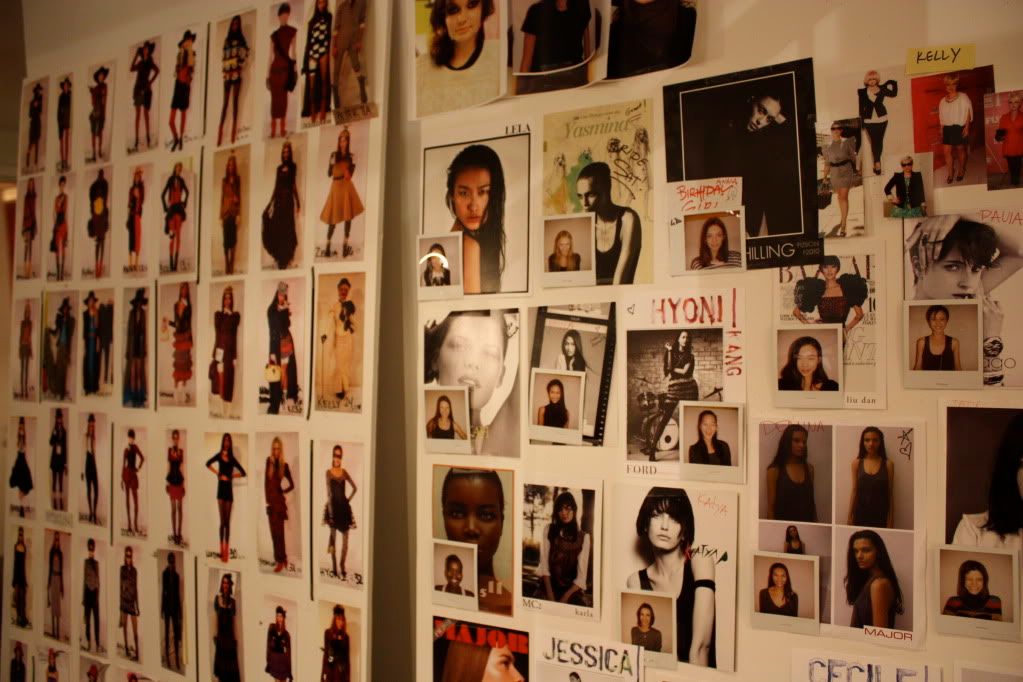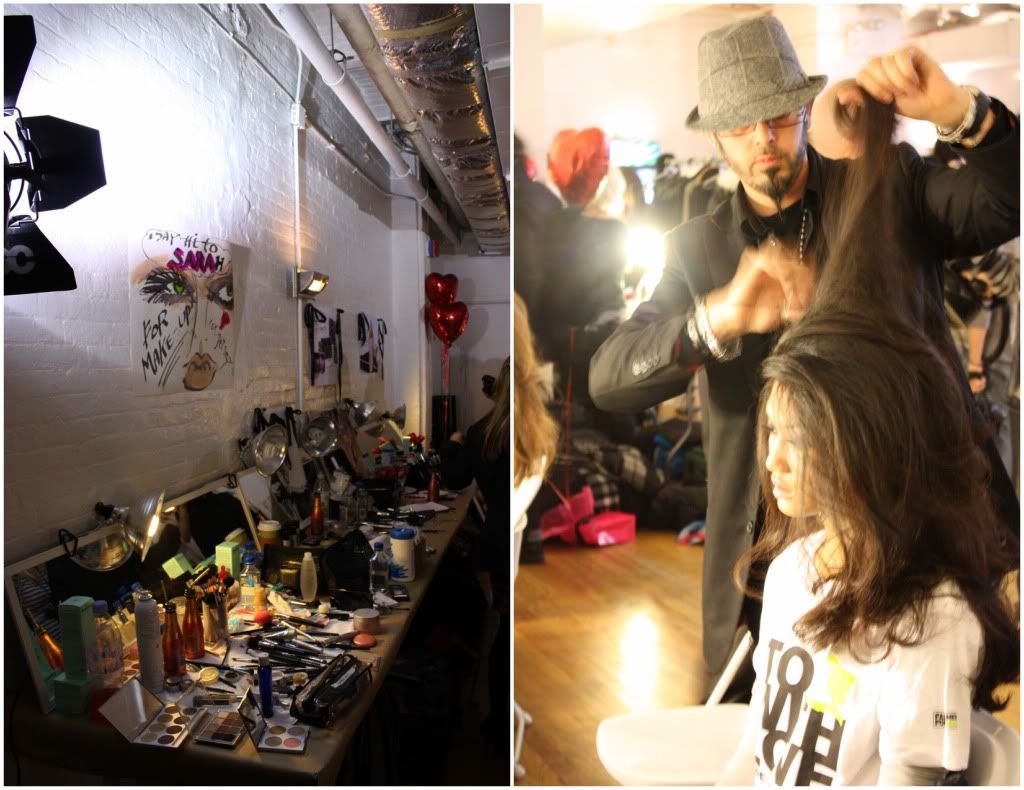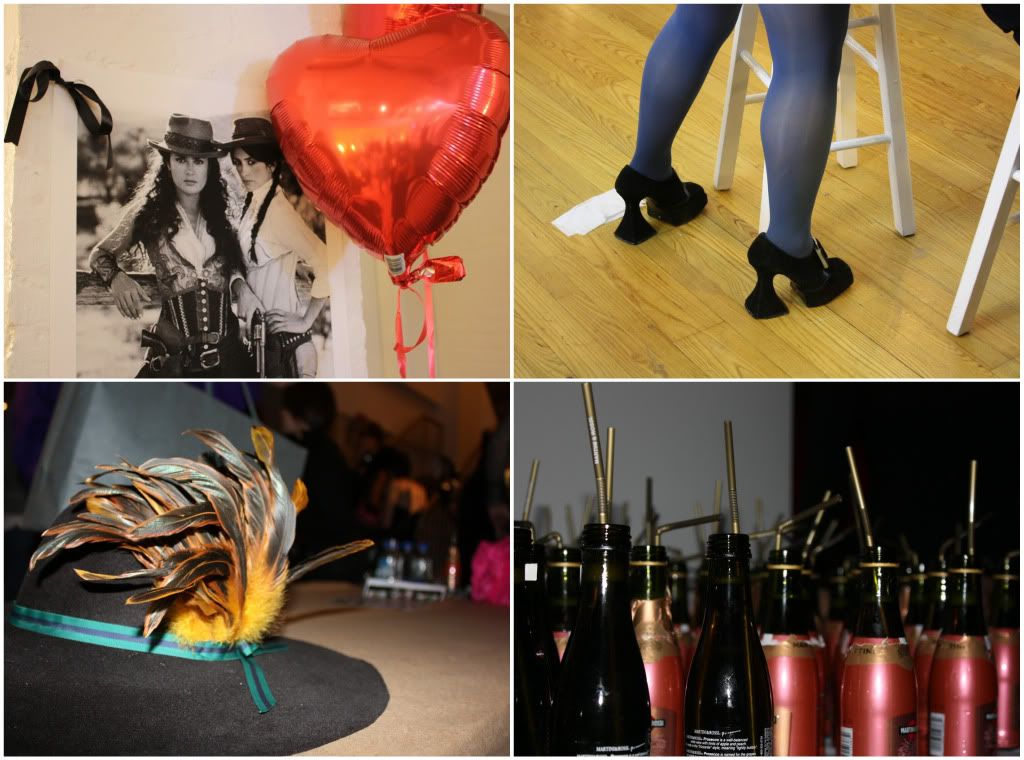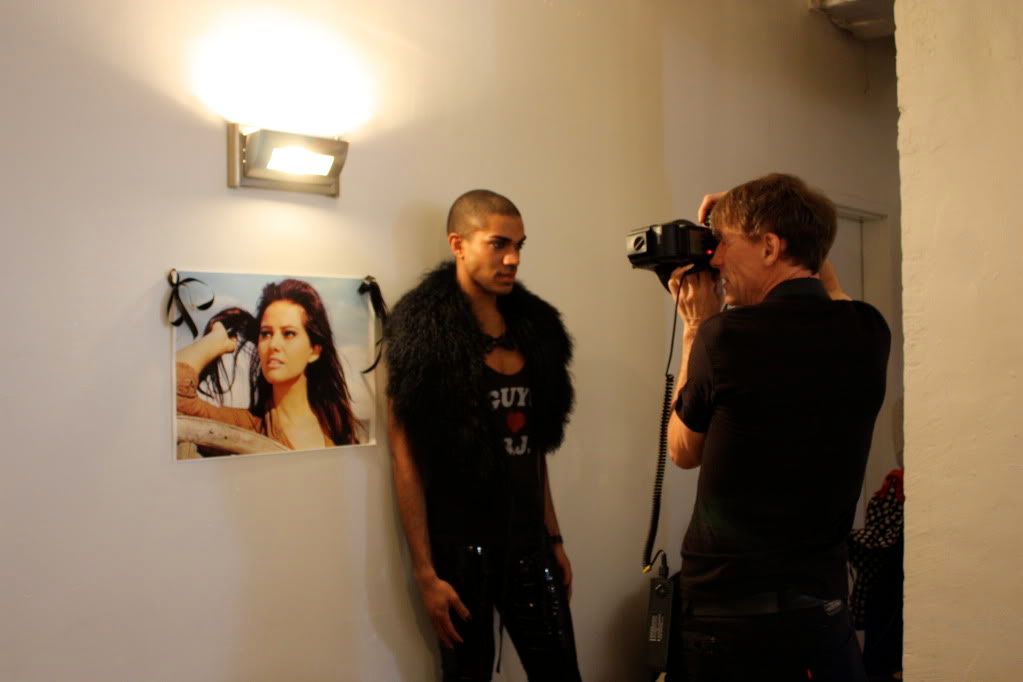 backstage photos of hair/make-up/models/inspiration/photographers/general chaos before Betsey Johnson's "Kiss Kiss Bang Bang"
Fall 2010 Show
.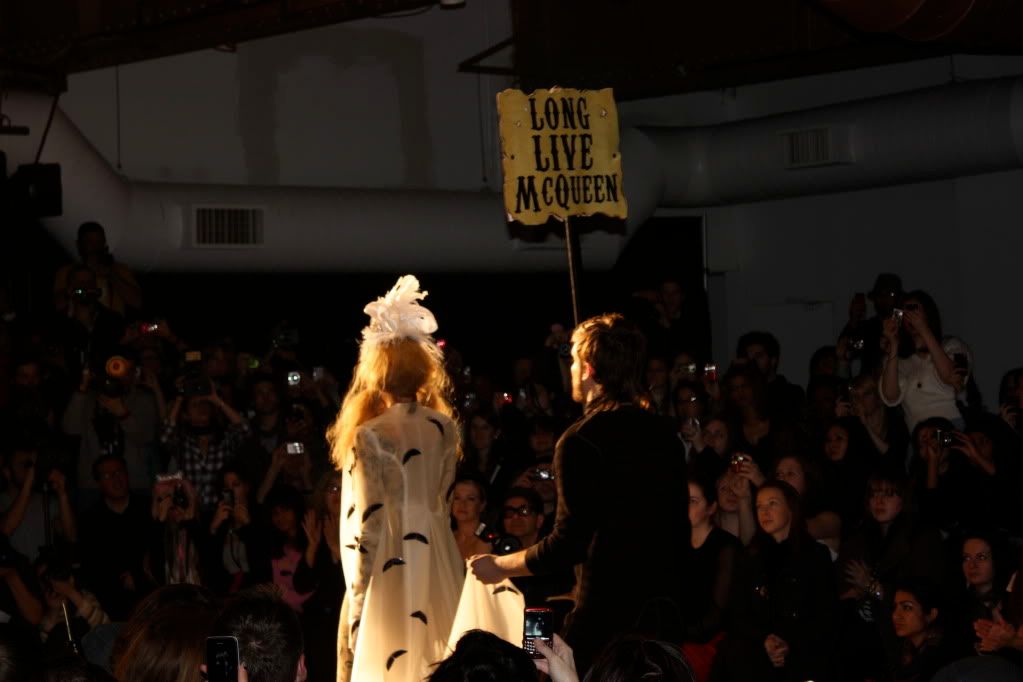 This was the first 'real' fashion show I've ever watched, and even though I was technically "working" aka tweeting and trying to snap photos over rows of heads and sandwiched in between all these tall people, it was still so soo much fun. The energy was unreal, the entire show was fun & upbeat, and the McQueen tribute at the end was really touching. It was so cool to see these looks that have been sitting around our showroom, tweaked again and again, finally shown off on the runway.
On another unrelated note- listening to hyphy right now that i haven't heard in foreverrrrrr. Good thing my roommate here went to Cal too and is familiar with
the soil where them rappers be gettin' they lingo from
. or else she'd probably think I'm strange. hehe. oh bay area I miss you.