I tweeted for
Wikifashion
during the Chictopia10 Summit but now I'm finally blogging about it! It was great -albeit the stop & go shuffle with the many furniture rearrangements... but really, such a cool (and a little surreal at first!) experience to meet other bloggers in real life.
There were insightful discussions and panels presented on the future of blogging, bloggers working with companies, and social media in general. It was really interesting for me too, since I felt like I was sort of on both sides of the fence (1. with this blog, and 2. my position as work covering social media/web marketing for Betsey Johnson)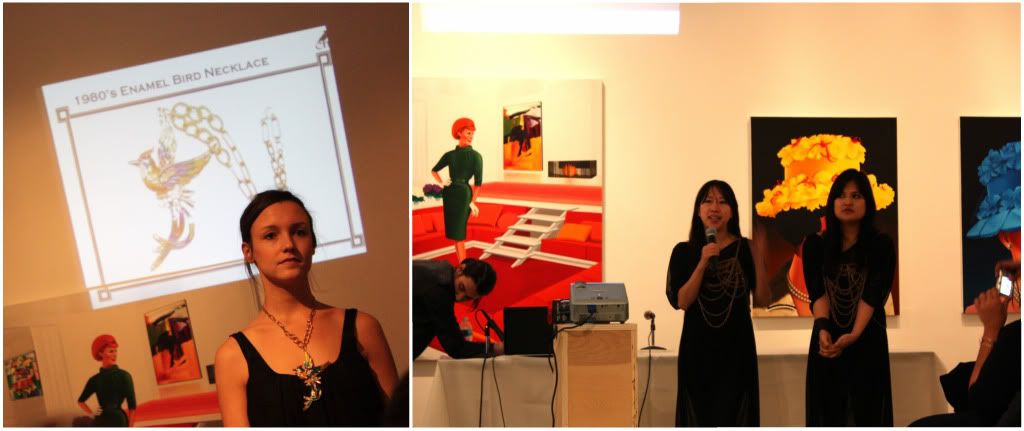 taghrid & liz // Alexandra Grecco //
Corvous Noir reconstructed vintage jewelry // Triskaidekaphobia jewelry line by 66Sick girls //
JCheikh
These male models for JCheikh were quite a hit ;) We got to see 5 great presentations by emerging designers at the end of the conference. My favorite was probably the the 66Sick girls
jewelry line
-so subtley edgy yet sophisticated, and see those harnesses they're wearing?? ::drool::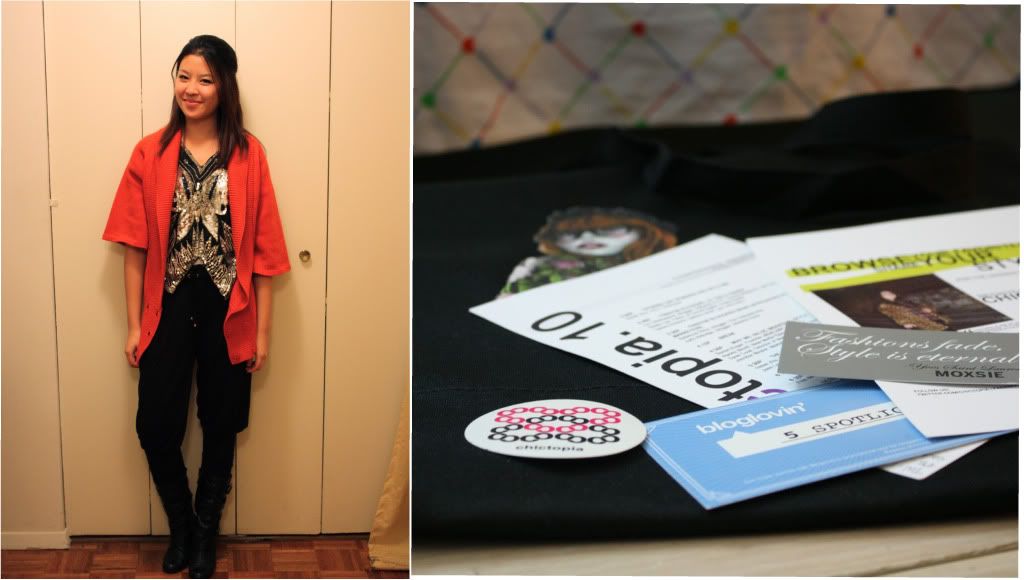 outfit (wet seal sweater, thrifted sequin blouse, H&M aladdin pants, tights, knee highs, Payless boots) // conference tote bag
I was only briefly at the afterparty and missed all photo ops =( I really enjoyed the conference though! It was a great opportunity and I'm glad I got to attend. I learned a lot & met a bunch of great people and fellow bloggers, so thanks Chictopia!