This outfit is from a few days ago - when it was unusually hot in New York (warmer than Southern California in April? isn't that a bit off?). This dress had originally been floor sweeping until I accidentally left it in the dryer so it shrunk a bit -now it's ankle sweeping. I actually like it better this way -no need to pick up the ends when I walk up stairs or accidentally tripping over myself.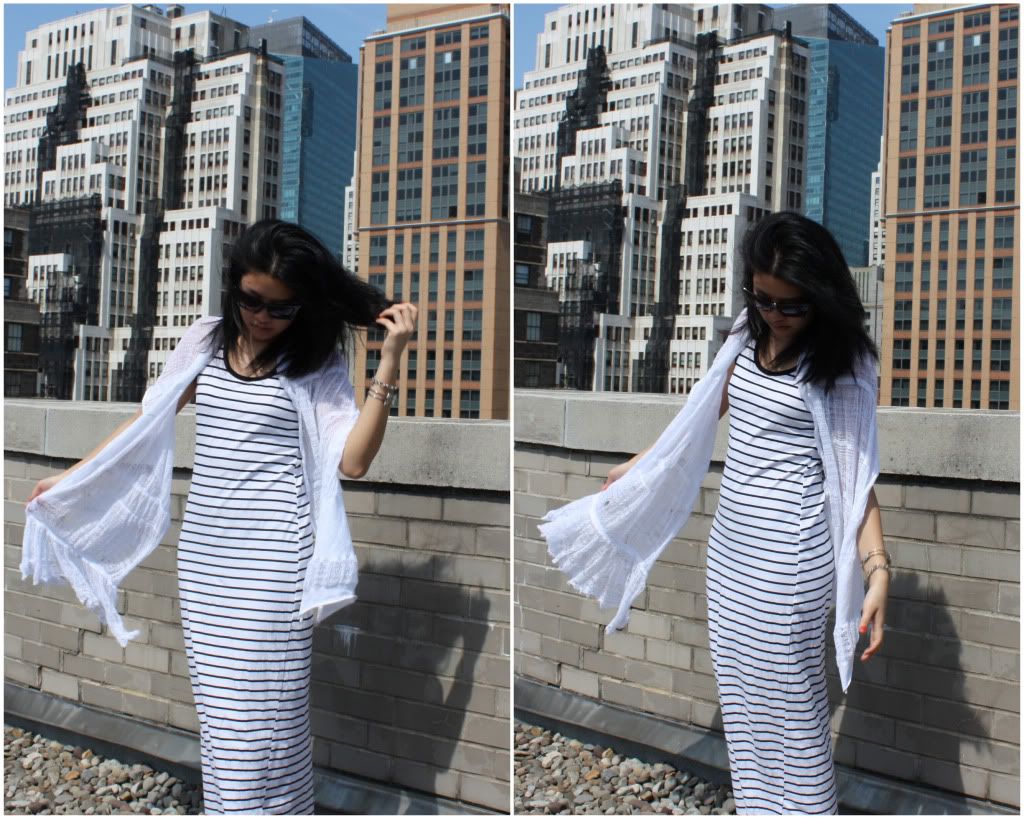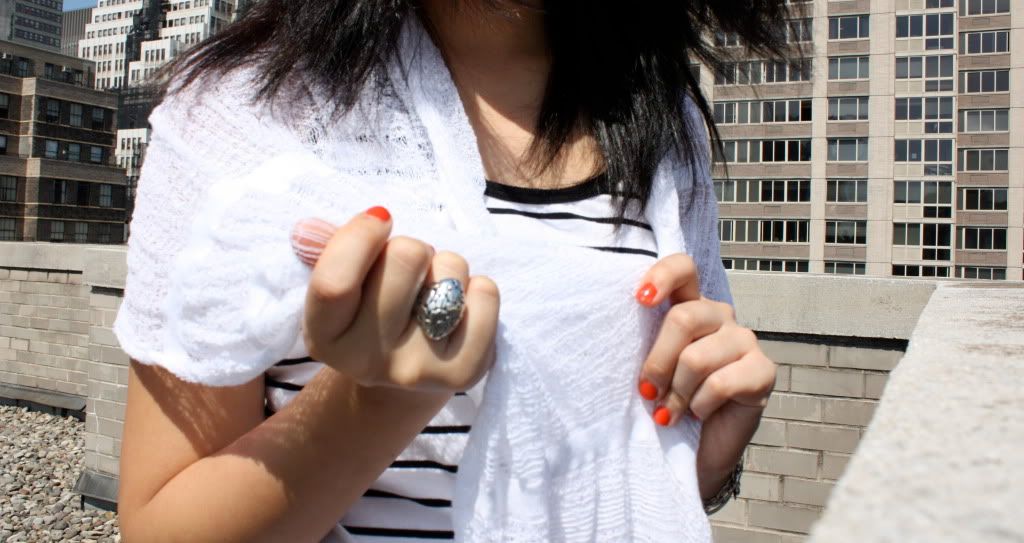 dress and cateye sunnies: F21, shawl: random piece of shredded fabric
; ring from LuShae Jewelry
I'm also wearing this new ring courtesy of
LuShae Jewelry
. Sarah at Jewelry Art Designs was kind enough to let me choose an item to review from her beautiful selection of shiny shinies. I tend to wear chunkier and bigger jewelry so I instantly gravitated towards this
white gold Cobblestone ring
, perfect both as a cocktail ring and everyday wear. To be honest (especially for its size) I expected this ring to be a lot heavier, the kind of jewelry you always
know
is there, you always
feel
yourself wearing it. I couldn't really tell from the website photos but turns out it's actually hollowed out all the way through and the back panel is riddled with holes, sort of reflecting the cobblestone pattern in the front of the ring... kind of cool. Anyways, thank you Sarah for sharing your site with me! This ring is super versatile -I've almost worn it every day since I received it a few days ago, always a win in my book.