i know right? who the heck wears velvet out in 90 degree weather??
this skirt is actually converted from an old, maybe vintage, pair of baggy pj shorts i found lol. i needed some new textures in my closet so i kept it, snipped the crotch, and made it into a skirt! (i sort of feel like a figure skater, haha) most of my memories of velvet clothing were of conservative concert dresses i used to wear for piano recitals, eek. but i can see myself wearing this with some tights and boots once it gets chilly.
oh yea, and i loveeee this necklace
the lighting in the first photo was a complete accident, but i sort of like how it washes everything out and all you end up seeing is the velvet...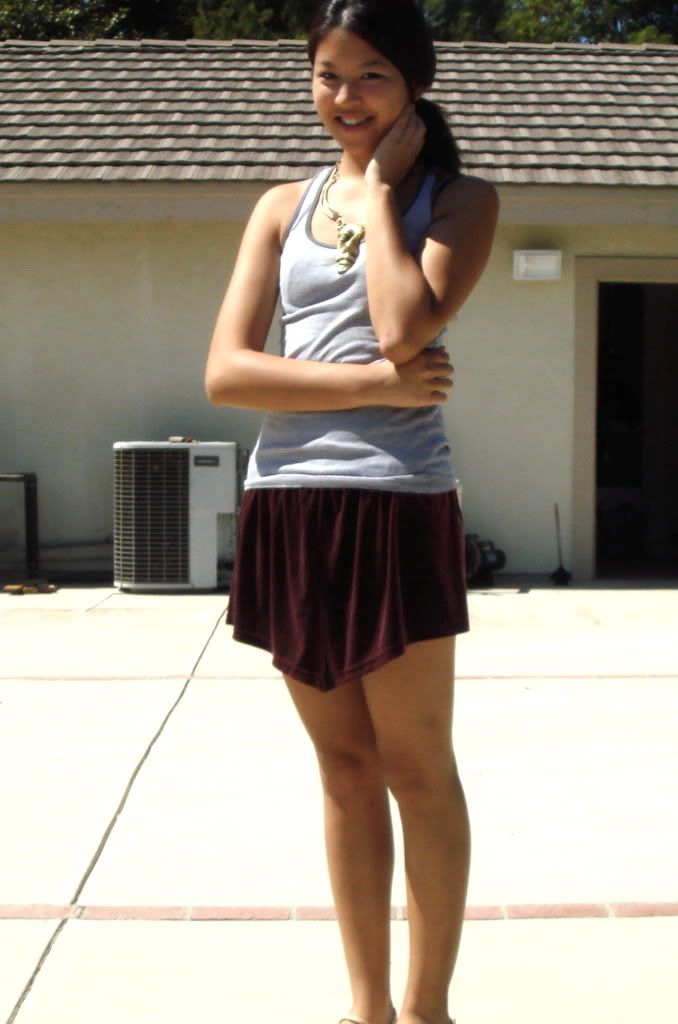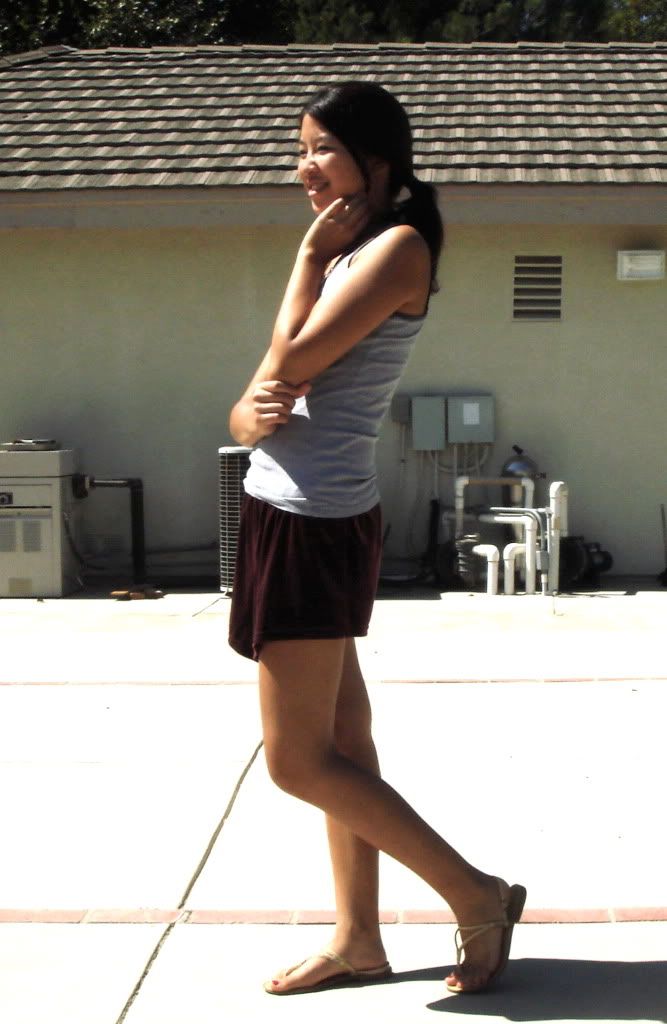 tank top and sandals: Old Navy, necklace from a street fair in New Orleans, skirt: secondhand reworked
i have re-fallen in love with Pride and Prejudice. i've been just playing it in the background as i work on sewing/DIY projects if anything just for the beautiful music and pausing to watch the scenes when Darcy pronounces his love for her. ahhh, i'm such a closet sap.

happy weekend!!