Rain still? come on now Mother Nature. I blame the rain for this crappy photos - where else am I supposed to take pics when it's pouring outside? =/ on another note, I really do need a tripod...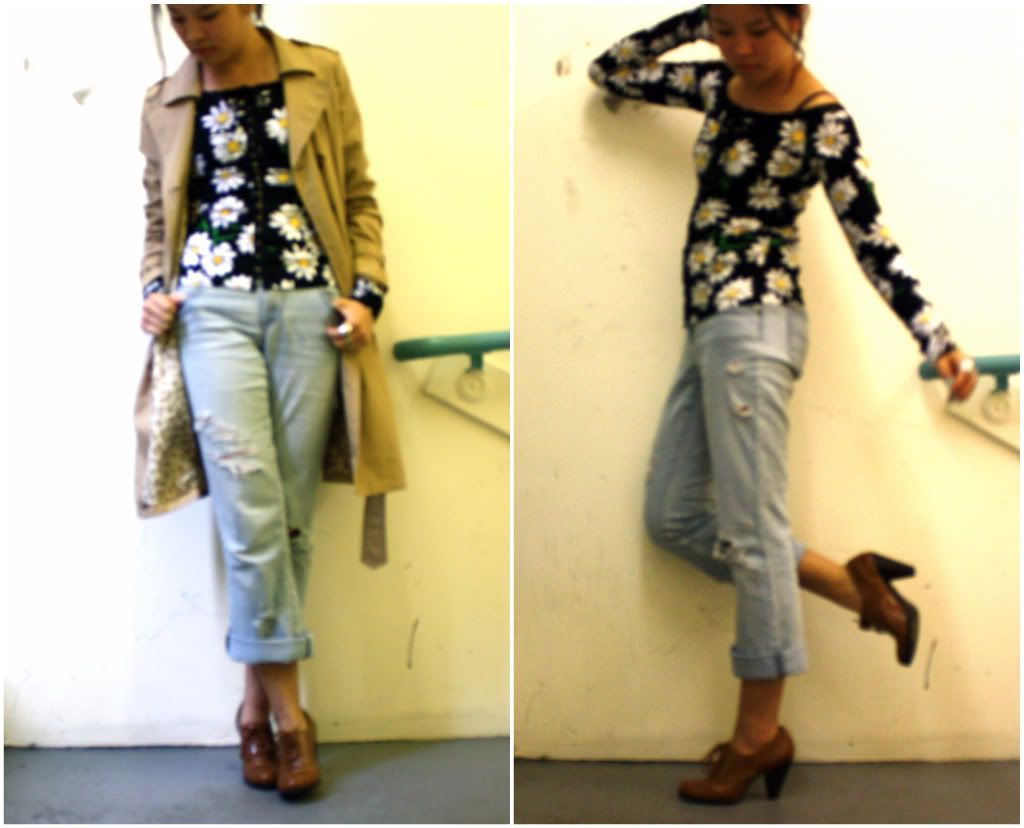 DIY torn boyfriend jeans, Style & Co oxfords, H&M trench, Betsey Johnson archive top
Thank you so much for the nice comments on the last post - makes me feel less guilty about being a sporadic blogger, hehe.
Oh yes, and today through tomorrow is American Apparel's
Friends & Family sale
- 30% off! Don't make fun of me... I trained all the way up to Harlem since that's the only store in Manhattan that's participating. Come on - 30% off AA is kind of a big deal... plus they had cookies for us =)